A beach, food, drinks, culture, a medieval fortress, great wine +more.
Reason #1 The EXIT Festival
The EXIT festival won quite a few awards in its heyday, most notably the Europe's best major music festival award in 2013. The festival boasts an extra, Zero Day (5-9th July) and the lineup this year is pretty lit (lead by The Killers, Years&Years, Rag'n'Bone Man, Paul Kalkbrenner, Duke Dumont, Solomun b2b Dixon, Hardwell, Liam Ghallagher +a ton more) so this is definitely your reason #1 to come. EXIT 2017 goes with the Summer of Love theme, marking some of the most important events from 1967 when the revolutionary Peace Movement began and changed the world forever.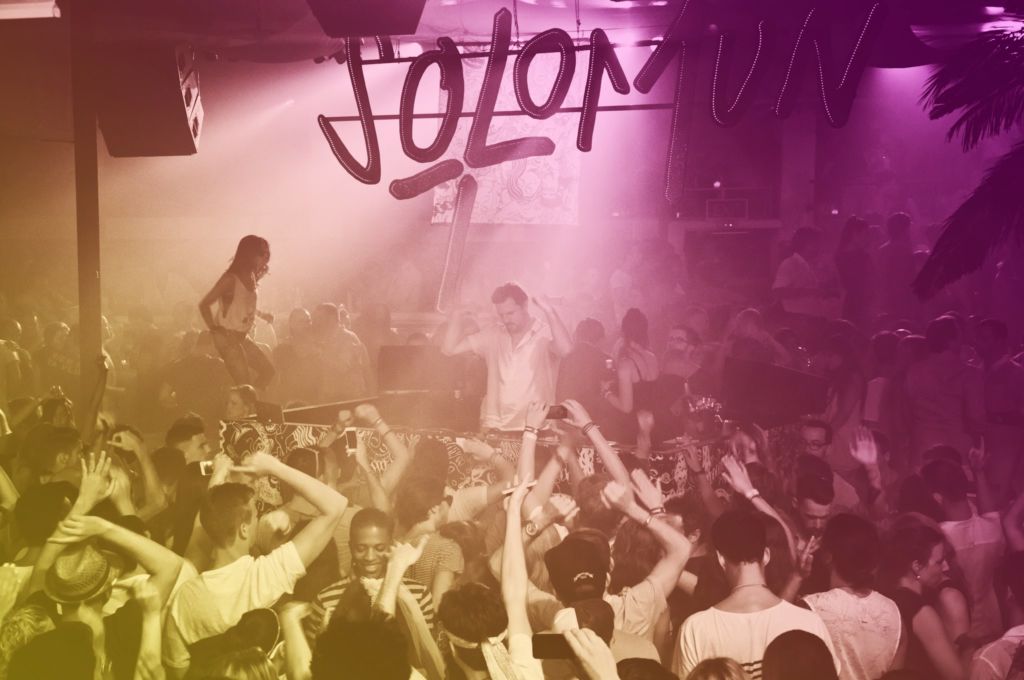 Reason #2 The beach
The Strand beach. It is a city beach located only 15 minutes away from the city center and 20 minutes from the festival venue… by foot. The beach is a great way to experience the Danube river, as it's packed with street food, cafes, bars, a stage, soft sand and a plethora of fun. You know what else – EXIT camping area is right on it and since the July weather is so nice and warm, camping at EXIT with several thousands fellow festival-goers from all around the world is the best way to experience the festival!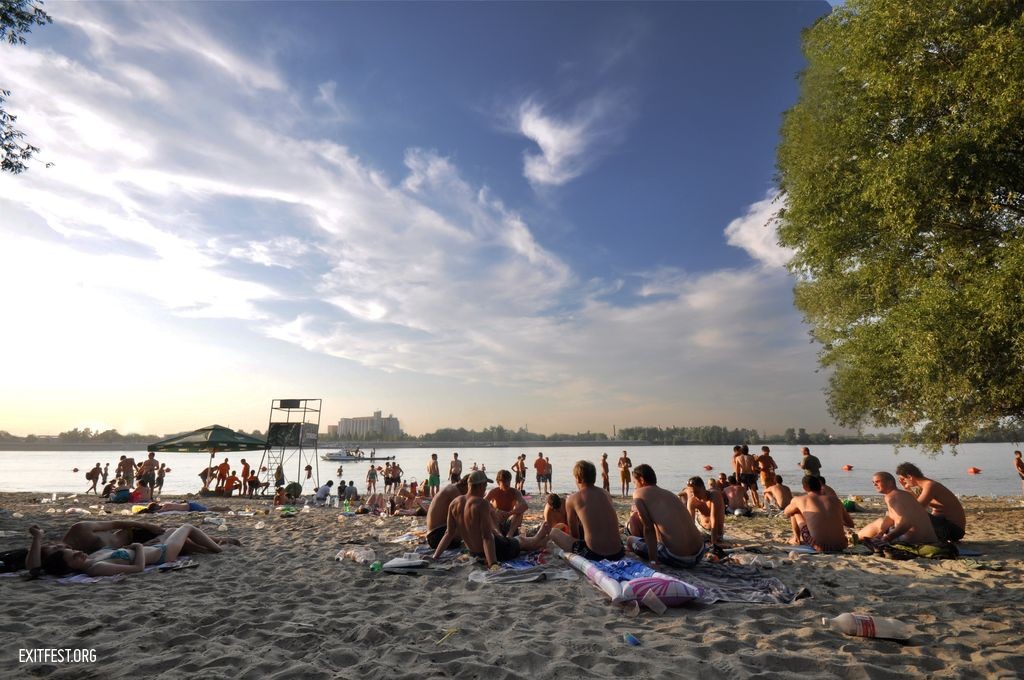 Reason #3 Food
"Indeks" sandwiches are a hallmark of Novi Sad. They embody its culture, its heritage, its attitude. They're basically Gordon Ramsay's worst nightmare and Anthony Bourdain's wet dream. The base is made from grilled cheese, ham, and mushrooms that all cook together; you then add salad and condiments by choice; finally it's all packed in a semi-toasted bread roll. Bliss yourself out.
Street pancakes are a huge deal. They're crepes rather than the american kind. They're served either salty or sweet. The salty kinds are loaded with cheese, ham, mushrooms (deja vu?) and sour cream or any other combo you want (there's a lot). The sweet kind is served predominantly with Nutella, but we'd recommend you try the Eurocrem, which is made by an old italian recipe for hazelnut+milk creme.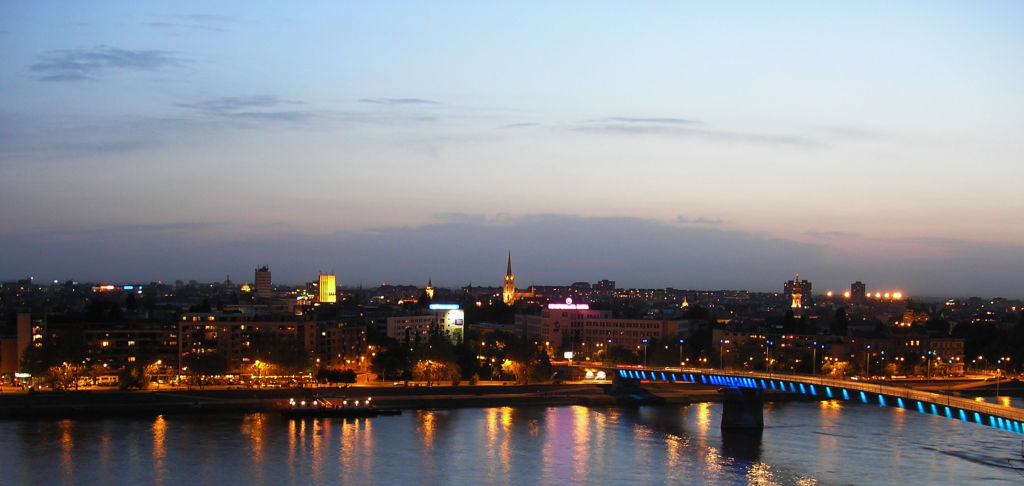 Most restaurants in the city centre are a safe bet. Try the Toaster for burgers, Veliki for local cuisine, Churchill for its cozy garden and local cuisine, Fish & Zelenish for the fish, Project 72 for local gourmet offer. Test your waters with an authentic domestic experience at Salaš137 if you have a bicycle or a car. Get quiche at the Carica bakery. Go eat kebab or more at the Vojvodina stadium. Venture into the city and explore! That's the best way to feel the local spirit, and stumble upon a culinary gem.
You'll also be amazed by the affordable slices at Napoli Centrale in Dunavska Street, hand-crafted artisanal pizza made by a man who's actually from Naples.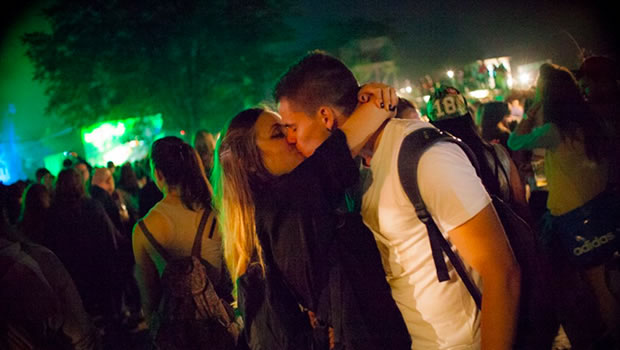 Reason #4 Rakija
Rakija is a tender name for a strong spirit drink. Imagine vodka, which is made from stale potatoes. Well, rakija is kind of like that only it's made from delicious fruit – plum, melon, quince, grapes and so on. It's as good as it sounds, but be warned – it's super potent. Beer is pretty good too, and it's super affordable. 0.70EUR per 0.5l bottle. You'll also fall in love with the cocktail scene – it's affordable and super tasty, and most barmen will whip up an affordable long-island ice tea for you in a split second.
Reason #5 Culture
Novi Sad is a city of culture first and foremost. It got the titles of European Capital of Culture 2021 as well as the European Youth Capital 2019. This means that you're in for a cultured treat. Museums, theatre plays, the cinema, and a lot more await you in Novi Sad.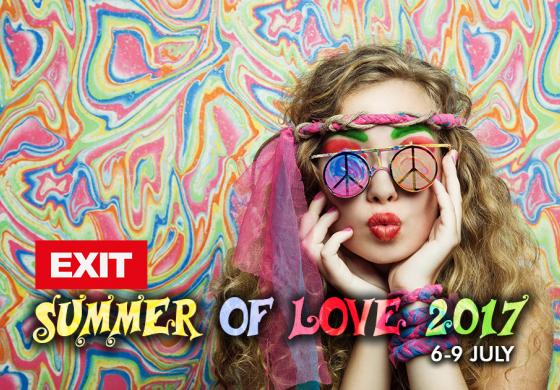 Reason #6 The medieval fortress
The Petrovaradin fortress was constructed in medieval times. It's huge, it's got plenty of character, and it's the venue of EXIT Festival. Come a few days early before EXIT and go for a tour, you'll be more than delighted and be sure to be there for a sunset over the city.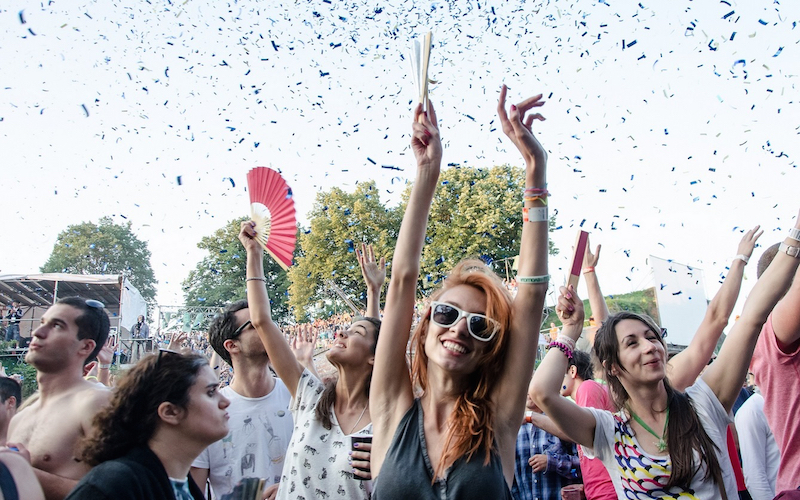 Reason #7 Fruška gora and its wines
Fruška gora is a nearby mountin on the edge of Novi Sad. It's renowned for its thick forest, clear lakes, as well as the grapes which enjoy the unique climate. Thus, the wines made there are something special, and you owe it to yourself to try them, followed by a nice hike through one of the mountain's beautiful forest paths.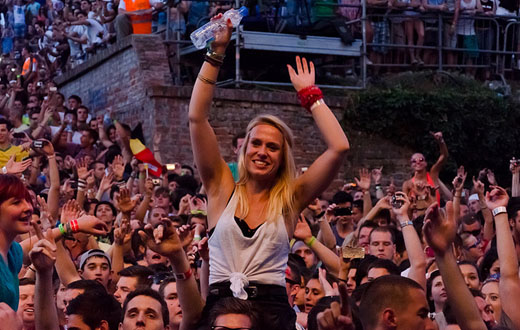 Reason #8 It's picturesque
Novi Sad was part of Austro-Hungary empire, which means its architecture was heavily influenced by Austrian and Hungarian architecture. The city centre is peppered with the characteristicaly cozy and cute buildings painted in most colours of the rainbow.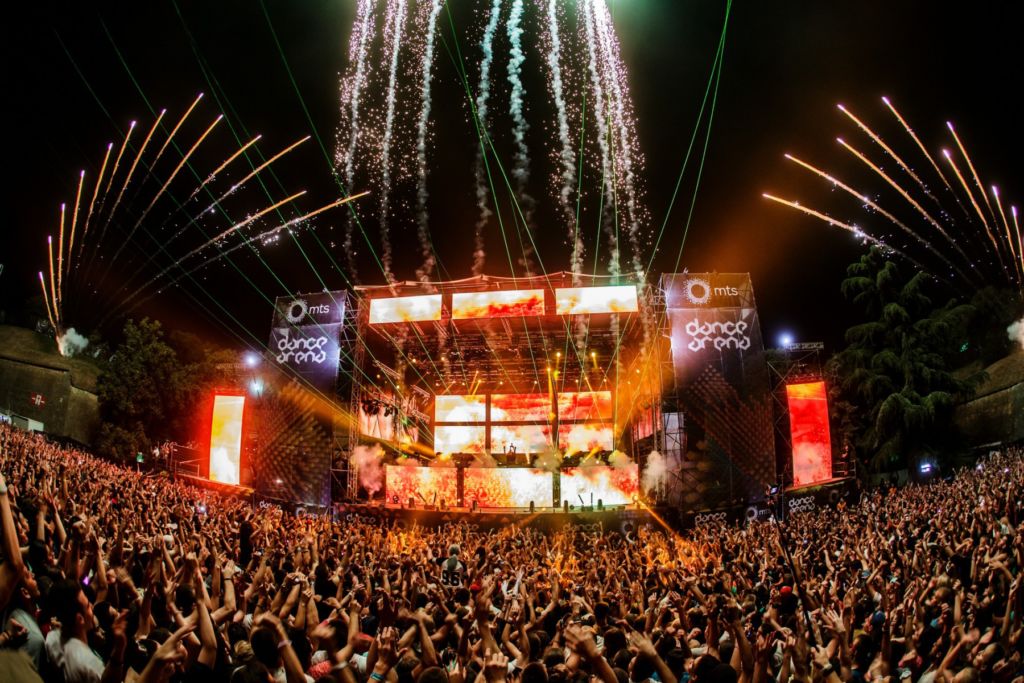 Reason #9 Belgrade
Belgrade is Serbia's capital city and many reffered to it as Balkan's New York, due to its vibrant lifestyle, and with it come all the clubs, culture, and monuments, while being just an hour's drive from Novi Sad.  Boat parties, friendly people, cheap drinks and delicious cocktails are all ready for you in one of the most colorful cities in Europe.
Reason #10 the wonderfull weather
It's basically 30 degrees celsius in summer, with plenty of sunshine. You won't be melting, don't worry, but you can also forget being cold. The continental summers are warm and great for getting a tan at Štrand beach.
Reason #11 Multicultural
The city's population is made up of at least 5 different ethnic groups. The blend of all the different influences stretches into Novi Sad's nightlife, food, and culture. You'll see how all the different influences come together into a delicious cockatil of people and fun, all joined by many more different cultures and people at the EXIT festival.