Art Department about touring with a fractured ankle, the split with Kenny Glasgow and Donald Trump.
Jonny White and Kenny Glasgow's brainchild Art Department burst onto the scene in 2010 with their debut EP Vampire Nightclub/Without You, making huge waves in the industry with their emotive and melancholic sound. Their first LP The Drawing Board turned a new page in dance music history, further cementing the Canadian duo's status as some of house music's fastest rising stars. The unique combination of White's impeccable production skills and Glasgow's Ian Curtis-resembling vocals made clubbers across the globe fall in love with that signature Art Department sound. Their beautiful yet gloomy productions paved the way for gigs at Fabric,Panorama Bar, BPM Festival, Burning Man and Tomorrowland, and their own Essential Mix, thus proving their impressive skills behind the decks too.
Building up on their debut record, Art Department released their highly-anticipated sophomore album Natural Selection in late 2014, exploring the duo's experimental pursuits, while betting on less accessible sounds.
The spring of 2015 opened a new chapter in both Jonny and Kenny's lives, when they announced Kenny had left the band to pursue a solo career. With Jonny steering the wheel of Art Department alone, the duo's fans were wondering what their favourite somber soundscape was going to morph into. Just a couple of months later, Art Department's first CD compilation as a solo artist made it perfectly clear the project's sound was shifting towards a dubbier techno and house aesthetic.
Now that the hype around the split is behind us, we sit with the No. 19 Music's boss to discuss the new Art Department sound, his first remix since the separation, the forthcoming Renaissance compilation, his new album, his love of animals, the passing of his best friend, dealing with insomnia, and everything in between.
Hey Jonny, how are you? Where are you now?
Hey man, I'm good. I'm at my home in Barcelona right now.
I heard you damaged your ankle recently. How did that happen? And are you touring right now?
Yeah, I stepped into a missing bit of stone down some steps in Mykonos a few weeks ago and injured my ankle. It wasn't so serious, just a bad sprain and a small fracture, but enough to take me out of the game for a minute. I've been touring, but I had to cancel a few shows that would have been hard to navigate on crutches. The few I've done I've been kneeling on a bench and not actually standing. It looks ridiculous to the people in the booth who can see what's going on. I've just started walking on it again a few days ago. Thank god, as I'm about to leave for a three week North American tour, starting tomorrow in Miami.
I think history is very important in order for the culture to remain true to its roots and of course vinyl is a massive part of this whole story. I can't tell someone they're not a real DJ if they don't play vinyl, because truthfully if you have impeccable taste in music, and have an affinity for the work and an innate skill for programming, then you're definitely a real DJ. It's not as if I play vinyl at every show, although I have never stopped shopping and collecting. But I strongly believe that there should be an awareness and a respect for how the people who invented this art intended for it to be done. Technology is a wonderful thing…
You've got a new release on your label by AD/D featuring two Art Department remixes. Can you tell us how that came about?
Yeah, this is actually a really exciting artist debut on No.19. AD/D is an old friend, named Mario J from Toronto who I've become closer with since we both left the city and ended up in Spain. He's kind of a legend back home. He actually owned a club I've talked about in many interviews, called "Industry" in Toronto, where I discovered this music in my late teens. Mario's been working out of my studio in Barcelona for the past eight months, writing a ton of music and working on a collaboration with me that we're not quite ready to talk about yet. We're also relaunching his Method 11:11 techno label from the '90s together later this year. One of those "full circle" stories that seem to be a theme throughout my music career.
Because this is the first Art Department release after Kenny left, did you approach the track differently?
Well I wouldn't exactly call a remix job my "first release" since the split. If we're going to analyze whatever that release ends up being, I think everyone should wait for an original record to go into all that. That was actually one of the nice things about a rare decision to take a remix job or in this case to give myself the job. I didn't really have to even consider the fact that everyone is going to be scrutinizing whatever I do now. I was just really inspired by the original record and tried to do it justice with my interpretation.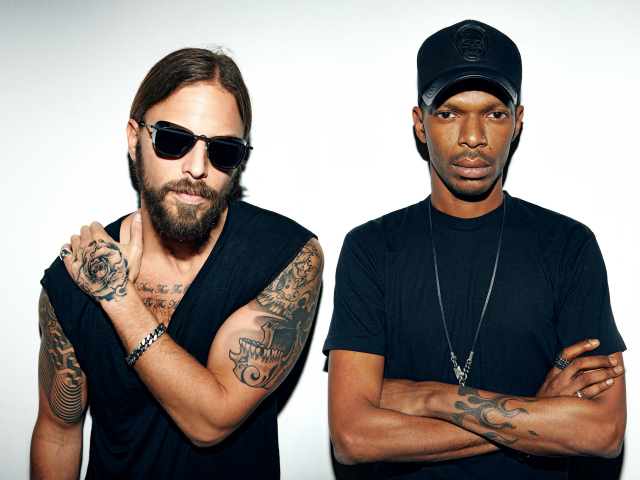 A lot has been speculated about the split. Although you've both spoken about it, you've never said how it happened and what provoked it. What can you tell us about the whole situation?
I thought I lived down these questions over the past two years (laughs). As we have both said, the truth is really that Kenny wanted to follow up his first album with a second LP and wanted to pursue a solo career. It's not something I wanted him to do, but the timing seemed right. I will be the first to admit that we weren't gelling musically in that way that we were, when we were behind the decks or in the studio five years earlier. I think we both felt that after our second LP together, which we actually wrote separately and then pieced together. The idea was to go after this solo thing off the back of our success as a duo, so there was no reason to wait. He had finished his record and that was that.
"my taste and interests change and evolve quickly though so the sound of AD today likely won't be the same in a year from now."
Do you feel that your collaboration came to its natural end? That you made the best you could together and you decided to call it quits while you were on top?
Yeah, in a lot of ways. I don't know if that was really the best music we could have made "together", because like I said, in the end we weren't really writing together. The only song we actually wrote together, sitting side by side on the last album was "Catch You By Surprise", so in a way the ending does seem open ended in terms of not really knowing what we could have done, if we were in a different place at that time, or if we worked on music together down the road. But with the success of the project and the band's profile, he was definitely going to have a better shot at the solo career while we were on top. In a way it was also an opportunity for the project to grow at a time when we were both a bit uninspired.
Art Department Sound
Everybody seems to expect a sudden shift in the Art Department sound, but you've said many times that you didn't plan to reinvent it, but to use the brand to push the music you're interested in. Is that still true or have you felt the Art Department sound evolving?
My sound is always evolving. It's really just my taste in music and my own personal interests that are always evolving and the music is just a reflection of that I think. I'm conscious of the brand's existing aesthetic and I try as hard as I can to not be so that it doesn't affect me as an artist. I don't want to write what I think I should or what I have to, because I'm Art Department. It's sort of the other way around. Art Department is just me now, so Art Department is just whatever the fuck I am.
Last year you said "my taste and interests change and evolve quickly though so the sound of AD today likely won't be the same in a year from now." How is it different now compared with 2015?
Yeah, that's kind of what I was alluding to in the last answer. I would say it's naturally more techno. I don't know if it's what I've been playing that's landed me on a lot more big techno lineups this year or visa versa, but I've definitely been really inspired by more techno over the past year. I think Movement in Detroit this year was kind of a pivotal moment in really leaning more in that direction than before. I always played some techno, but it was more house with techno sensibilities or vice versa. I had prepared music for my set in Detroit, which is just really reorganising and grouping together music in my collection, but I had a pretty specific sound that I wanted to showcase at the Made In Detroit stage this year. I had just lost my best friend a month prior and it was probably a bit crazy for me to get back on the road two months later, but between what I had just gone through and starting back out on the road with that set at that festival in particular, it just felt like this is what I wanted to do now. I kind of just rolled with that vibe, because it felt right and still does.
What has changed for you both personally and professionally since the Art Department split?
Since the split, truthfully I think both of our egos have probably calmed down. I don't mean "ego" in respect to thinking we're "the best" or some shit, I just mean in regards to our outlook on our careers, the industry, and each other. Maybe I shouldn't be speaking for Kenny, but I feel that from him when we talk as well. I think we were both a bit trapped in our collaboration and suffering with a lot of the bullshit swimming around your head that comes with being two big personalities with two big egos in a partnership, that is at times a fuck of a lot more complicated than a marriage. The perspective I've gained being a solo artist again seems a lot more truthful in a way. Maybe this isn't coming out right, but I am very clear about the reasons why I'm in this business. I've really been able to separate myself from the whole industry and the hype and politics, and just do my thing without really giving a shit about what anyone else is doing. It's a really nice feeling to just feel like you're on your own path and not in a partnership or competing for anything. Or maybe we just drink less when we're not together and we're just a bit more human now.
Where is the change most evident – in the studio or behind the decks?
I don't think it's a huge change in either one for us. I think we're both still playing what we would have been playing, maybe with a few added songs we wouldn't play when we're DJing together, because we knew the other one didn't like it, but what people don't realize is that with duos, or at least with us, we weren't playing from a shared music collection. We have our own collections and the sound we had came from mixing our two catalogues together. Had either of us been playing on our own, it likely would have sounded a lot like what we just sound like on our own right now. It was actually evident in our sets during our last six months together when we were drifting off in different directions a bit musically. The sets weren't as fluid or seamless as they had been. Our minds were in different places. You have to remember as with any relationship, you kind of have to grow together and in the same direction in order for things to keep working. That's a rare thing, I think and maybe even more so with this kind of dynamic, because you're talking about what two separate people want to express through music. Two separate minds and souls who have different perspectives and different life experiences over time.
In the studio, although I have to give Kenny credit for really defining "the sound" of AD. The sound of the project really came from his heart. When I was writing music for AD at that time, I was taking cues from him and doing my best to write with the same ideals, which wasn't natural for me. I was writing stuff melodically that would sound like he might have written it, when we're talking about basslines or toplines. Now I don't consider Kenny's style of writing when I'm in the studio working on something for AD. It took me a while and a lot of consideration after the split to decide to just do what I do now.
Art Department Collaborations
You seem to love collaborations. Apart from Kenny, you've also worked with people like Shaun Reeves, Seth Troxler, James Teej, My Favourite Robot, but you've said before you only work with people you call friends. How important is the personal factor when people create music together?
It's everything to me. I mean, there are artists who I would give my left arm to work with just for the personal experience, but I think it's probably rare to end up in the studio or even more rare to end up with something special, when you don't have that vibe with someone and the collaboration is born out of a concept or something your management put together. That would be awkward for me.
Did you feel the need to open a new chapter and pursue new sounds alone?
I didn't really feel the need at the time. It was more about what Kenny needed to do for himself, but that ended up being the domino effect that led to me exploring what I really wanted to do within this whole thing and making the project about the sound that I'm really inspired by. It also gave me perspective on how I could represent myself more truthfully as a producer, rather than producing a sound for a project that, like I said, was more something that spoke to Kenny's natural style of writing.
Kenny just released his new album on No 19 Music. Did you have any involvement in the production process?
None at all. At first he had spoken to me about executive producing it for him, which is sort of what we had been doing for each other unofficially for years, but in the end I just distanced myself from the production process. He didn't really come to me for feedback and I didn't give him much more than a "yes" or "no", when it came to song selection. This was much more than just another LP for him. This was his moment to do something that he wanted to do alone so deeply that he left a very successful project in order to do his thing. He had to do it completely on his own for himself and I definitely understood that without him saying a word about it.
Are you working on new Art Department material? Would you consider teaming up with other artists again?
Yeah, I am finally working on music for Art Department again. I hadn't really written anything last year, because I was apprehensive about what to do stylistically, going forward without Kenny. Am I going to keep making the same style of music? What are existing fans going to want? Will they hate me if I change things? What is everyone going to say if i do this or that? All that's gone now. I'm back to not giving a fuck and that's part of that clarity I was talking about. That ego I was talking about can make you insecure and have you thinking in circles. I'm about to release a collaboration with AD/D that we just finished before the end of the year. I'm also just finishing up what will be the first official solo Art Department release, which should make it out this year as well, I hope. That record will likely be part of a new album I'm working on as well for release early 2017, and that secret-becoming not so secret new project with AD/D that will drop mid/late 2017. By the end of this interview I'll have probably spilled the beans.
You also have a Renaissance compilation coming out. I know that someone very dear to your heart passed away and you postponed the date and the release party. How are you dealing with this and can you reveal more details about the compilation?
How am I dealing with this… I don't even know how to answer that, man. I'm sure everyone who's lost someone close to them knows that there's no way to explain it. Everyday is different than the last and nothing is ever the same again. It comes in waves, sometimes crushing. I find myself questioning a lot of things throughout my day and try not to let it affect everyone around me, which I don't think I'm doing a great job of. "Cacc" was my best friend, man, not one of my best friends… That was my man since we were kids. There's nothing that can fix this.
The compilation was a pretty miserable process, which is sad, because it was such a monumental moment in my music career — being asked to mix a Renaissance compilation. Poor Geoff Oakes, the owner who had just brought the brand back home after selling to Ministry Of Sound a few years back, had to deal with endless delays from my end and a virtual nightmare trying to work with me through all of this shit, but we managed to get it done. The music I play is always hugely affected by what I'm going through, because the music I play is just music I want to hear. If I'm in a dark place, I'm not listening to party tunes, which means neither are you, if you're listening to me. But in the end, compiling the mix was really therapeutic for me and I think that's one of the reasons that this project came along at this moment for me. There are a lot of classic records in there, a lot of great memories and history in this compilation and I think I turned in a really truthful mix which is the most important factor to me always.
You've said before you have an OCD when it comes to compilations. Do you think nowadays with platforms like Soundcloud and Mixcloud compilations are just as important?
I'm just OCD when it comes to the process of track selection and programming, because the compilation has to stand the test of time and sound perfect 20 years from now. And yes, I absolutely think that mix compilations are just as important. I don't think that the accessibility changes the importance of any music project. Anyone who thinks that the importance of what we're doing or of someone out there listening has diminished, because of how they're receiving the music, doesn't deserve the work.
Having in mind Renaissance is one of the compilations that have defined dance music as we know it today, has mixing it always been on your radar?
Yeah, of course. Like I said, it's one of those milestone moments in a music career, because of the history and the prospect of becoming a part of that legacy. We had an opportunity to do one when Kenny and I were still together years ago, but it was impossible for us to take on a project of this magnitude at the time due to our schedule, so it's definitely been on the radar. I'm really thankful that Geoff reached out and gave me an opportunity to do this again.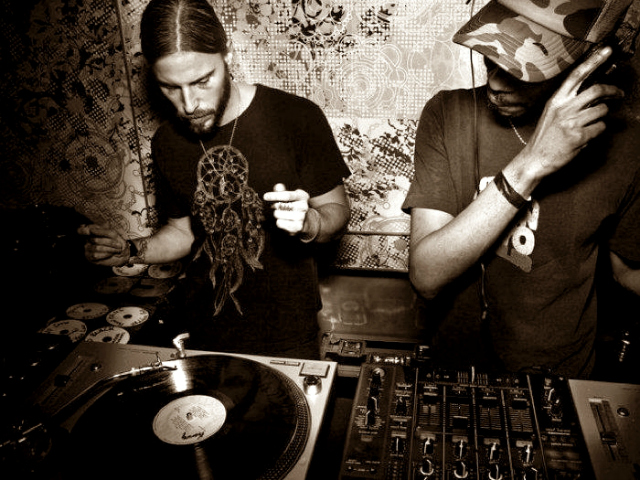 I know you love playing vinyl and have often voiced criticism of laptop DJs hitting sync. What does the medium represent to you and how important is it to be able to hold your music with your hands?
That's such a loaded question… always. I am a huge supporter of this format and I'm very romantic about wax and the history of the culture and all that. I think history is very important in order for the culture to remain true to its roots and of course vinyl is a massive part of this whole story. I can't tell someone they're not a real DJ if they don't play vinyl, because truthfully if you have impeccable taste in music, and have an affinity for the work and an innate skill for programming, then you're definitely a real DJ. It's not as if I play vinyl at every show, although I have never stopped shopping and collecting. But I strongly believe that there should be an awareness and a respect for how the people who invented this art intended for it to be done. Technology is a wonderful thing and of course people should embrace it and use it if they choose to, but I just love the simplicity of the art form in its rawest form, and as a music collector, I'm deeply connected to vinyl and being able to hold a record that captures an artist's work and a moment in history.
You once said that the music Art Department "is in a strange place where the music they play live is not reflective of the music they create." Is that still true?
I think that was very true in the last couple of years of AD as a collaboration between Kenny and I. We were making more and more experiment stuff and material that wasn't really dance floor, yet we had moved into playing much faster and higher energy records. Now I would say that the two are much more inline, although I still write stuff that is a bit more accessible than the stuff that I play at a show. The main factor here is that when I play out I'm not thinking about what will sound good at home, and I'm not always thinking about what will work in my sets when I'm in the studio. Sometimes I'm actually on a trip writing stuff I know other DJs will play and maybe not so much for my own sets, or maybe something nobody will play! Sometimes you're just writing a good song with no particular purpose in mind.
I think that in this day and age people can latch onto things for a number of different reasons and it doesn't always need to be so cut and dry and defined for them.
You've launched two new labels, pushing different kind of sounds. It seems that you always have a very specific vision about the overall product you want to create – from the sound to the concept and the artwork. How important is having a thorough creative vision when it comes to dance music?
I don't know how important it is in terms of becoming successful. Without naming names, I can think of a ton of successful artist who don't seem to have a really clear direction or overall vision, but they're good at what they do. Then there are guys who just seem to have carved out a really clear overall brand from the sound to the look and feel of everything they do. I think that that type of vision, when executed correctly, really gives people more to identify with and sort of answers a lot of questions for them. Even seemingly having no rhyme or reason to something can act as a brand and an aesthetic in itself. I think that in this day and age people can latch onto things for a number of different reasons and it doesn't always need to be so cut and dry and defined for them. I like that whole side of the business, because I get to be creative with my brands and kind of lead people's imaginations in my direction. It makes for an overall vibe that sort of separates us from everyone else and that's an exciting part of music for us and for the fans, I think.
The proceeds from your Social Experiment label are going to a charity you established to protect African wildlife. Can you reveal more details about the charity?
It's actually difficult for me to go into a whole lot of detail right now, as we're still building everything and learning as we go. But to sum it up for you MAAC (Music Against Animal Cruelty) is a project that Wade Cawood and myself decided to assemble out of our shared passion for protecting animals. We're just like a ton of other people who are infuriated everyday by the images and news of diminishing wildlife and mistreating of animals, and were inspired to do something, anything about it. I think the whole thing really started from a Facebook post we both saw and got into a conversation about a while back. If I remember the conversation actually began with a plan to book some time off and head out into the bush to poach poachers ourselves. As much as I would still love to follow through on that, we settled on forming a charity. Like I said, we're learning, so in the interim the idea is to just collect funds and raise awareness by getting other artists behind the project and allocating whatever funds we can manage to collect to initiatives on the ground in Africa, so that we can help them to make a difference and protect the wildlife out there. Eventually we would like to see the project grow into much larger scale fundraising through festivals and international events, where we could potentially raise some real money and awareness.
I know you love cats and have two lovely Bengals. As a cat person myself, I can relate. How did your love for animals come about? Have you always had pets as a child?
Thanks, those are my kids Raja and Prema. I was deprived as a kid, no pets. I had a half doberman-Shepherd mix for a while when I was young, that my cousin left behind when he went off to study, named Lee Roy, but that was it. I think I must have always loved animals though. I like animals more than I like most humans to be honest. They're just pure and genuine, and they have this amazing ability to bring you back to the present. I think that's really my thing with animals. If you think about the time you spend with them, it's a rare feeling, for me anyways, of feeling totally present. No planning or remembering, just being with them and in the moment. For me animals are the best energy to have around.
How important is it for you to give something back and to advocate causes dear to your heart with your music?
I don't think it's important in the sense that an artist owes it necessarily. That's too judgemental. I think that it's a shame if you have the opportunity to and choose not to. If you're in a fortunate position where you can, I think it's a great thing to do. But you know, people have their own shit and I'm in no place to say that this is what should be important to you. If it's something close enough to your heart, as the issues with wildlife conservation happens to be to me, then I think it will be a natural step at some point.
I follow you on Facebook and I've noticed you're not afraid to get political and supported Bernie Sanders and often post stuff about Donald Trump. Being Canadian, why do you feel those elections are that important to you?
You know what, I don't think that they're that important to me. I saw something exciting happening with Bernie Sanders running and it kind of just got my attention. Forget for a second that the whole political process in America is a cash grab and a fucking joke, and forget that Trump is a modern day Hitler for all intents and purposes. I saw something inspiring. Unrealistic, but inspiring and aggravating at the same time. I always thought that America kind of "missed its window" for a real political movement that was conscious enough to make a real change and steer things in the right direction in the '60s. There was a serious wave of rebellion and consciousness sweeping over the youth of America. Albeit there was a lot of drug taking to thank for that and for expanding minds and starting dialogue, but they didn't have the platform needed to connect the way that they would need to or to connect the way that we're able to now. Fast forward to 2016 and we have it… And here comes Bernie Sanders, a guy who really represents everyone with half a brain in America, and anyone of us watching. He's pushing absolute logic and idealism and a way to create equality but the catch is, it's still America and it ain't the conscious young bright minds of the '60s who feel empowered to make a change. In fact, it's like 30 million out of 160 million who are actually voting and they're mostly racist rednecks who hear "build a wall" or "bomb" and get a fucking hard on. Anyways, I watch and post the odd thing out of frustration I guess, but America affects us all, whether you're in Canada or the States. Let me put it into perspective for you in case this hasn't crossed your mind yet… Trump, that sociopathic, greedy fucktard will have nuclear codes…Nuclear codes!
When you're a true insomniac and you discover a pill that turns your brain off and knocks you out, it feels like a miracle. Then of course you find the side effects of that shit with long term use are incomparable. I'm being totally honest here, because maybe somebody out there reading this is considering pills as an option or is currently in this exact situation.
You recently put up for sale a surreal villa in Mexico close to the BPM festival site. How and when did you buy this baby and why did you decide to sell it?
Well I actually didn't get to spend much time there, unfortunately. I actually decided to sell because I bought it with the intention of opening a restaurant in Tulum close by with my best friend before he passed. Thought he would move down there full time, manage the restaurant, and I would be based out of there half the season, but things didn't go according to plan. I don't see the need for it anymore.
Did you manage to sell it already?
No it's actually just been officially put up for sale, so anyone interested… plug!
You seem to have an unconventional taste when it comes to your apartments. I've seen photos of your Barcelona home and it's a design masterpiece. With your lifestyle one could hardly imagine you spend a lot of time at home. Do you like staying in?
Anyone who knows me would tell you "he never goes out!" It is quite hard to get me out of my house aka "The Lair", when I'm not on the road. What can I say, I like being home when I get to be home. I've got my animals, my girl, my studio, my records, friends crashing here. It's also a really special place that really feels hidden from the rest of the world. Currently as I do this interview, I haven't left my house in 10 days. Probably not so healthy, but I get my fill of going out when I'm on the road. Tomorrow I leave for three weeks
Insomnia is one of the big downsides of the job that many DJs have suffered from. I know you don't make an exception. When did you first get it and how do you deal with it? How does it affect your creativity?
I first got it really badly when I was about 15. I remember times even as a 5 year old, where I was up all night finding things to do in my room or wandering around friends houses at sleepovers all night, while the other kids were asleep. I guess it's a stress related thing and snowballs from there, because just about everything you do to counteract it causes more insomnia. I went through a bout with sleeping pills and Xanax or whatever I could get my hands on for years. When you're a true insomniac and you discover a pill that turns your brain off and knocks you out, it feels like a miracle. Then of course you find the side effects of that shit with long term use are incomparable. I'm being totally honest here, because maybe somebody out there reading this is considering pills as an option or is currently in this exact situation. I haven't beat it yet, I'm still looking for the right answer for myself, but I've decided it's not going to be through medicating, self or prescribed. My advice to anyone who suffers is to make use of your time. I don't sit around and think or lay in bed going crazy. I work, I write, I make music, I learn. It wears on you, it makes you delirious, it slows you down, but if it's a part of you, then the best thing you can do is look at it as being blessed with a super power. When the "other guy" is asleep, wasting time, you've got an edge and a chance to get ahead. don't waste it! Oh, one more thing…weed helps with being a moody mother fucker who hasn't slept in four days. We'll sleep when we're dead.