Since day one, DJ and production duo Catz 'N Dogz, have prided themselves on their appreciation for life. Well known for their serious production-style, they return with their final transmission of 2018. This time, it's all about the core fundamentals that have brought them so far; Friendship, trust and love. Without them they wouldn't thrive. Channeling this, new EP 'The Choice' sends out the message of how we live is 'The Choice' we all have to make; Take what you do seriously but don't take life too seriously. A bold statement against insular club culture, closed minds and lack of innovation.
'The Choice' continues Catz 'N Dogz positive broadcasts with the help of Miss Bunty and three great friends on remix duties. Bunty instantly flips us back 25 years to a warehouse in New Jersey, with a soulful, provocative sermon about the best things in life; people and places. She wraps her vocals tightly around a thumping, grainy jacking acid beat, creating instant uplift and focus.
Her powerful delivery works just as effectively over all remixes. Belgian Beton returns to PETS with a darker, rippling rhythm that drops its anchor in the timeless techno abyss. While Bawrut continues the rich vein of form he's developed on Ransom Note, with a caustic frenzy of breaks, acid and raw, gut-wrenching sirens. Finally, we have Soul Notes and Shall Not Fade affiliate, Adryiano, close the case. Laying down a bed of peppy organs, he creates a fittingly classic garage vibe, for Bunty to sign out to. Open your eyes, open your ears. "The Choice" is yours!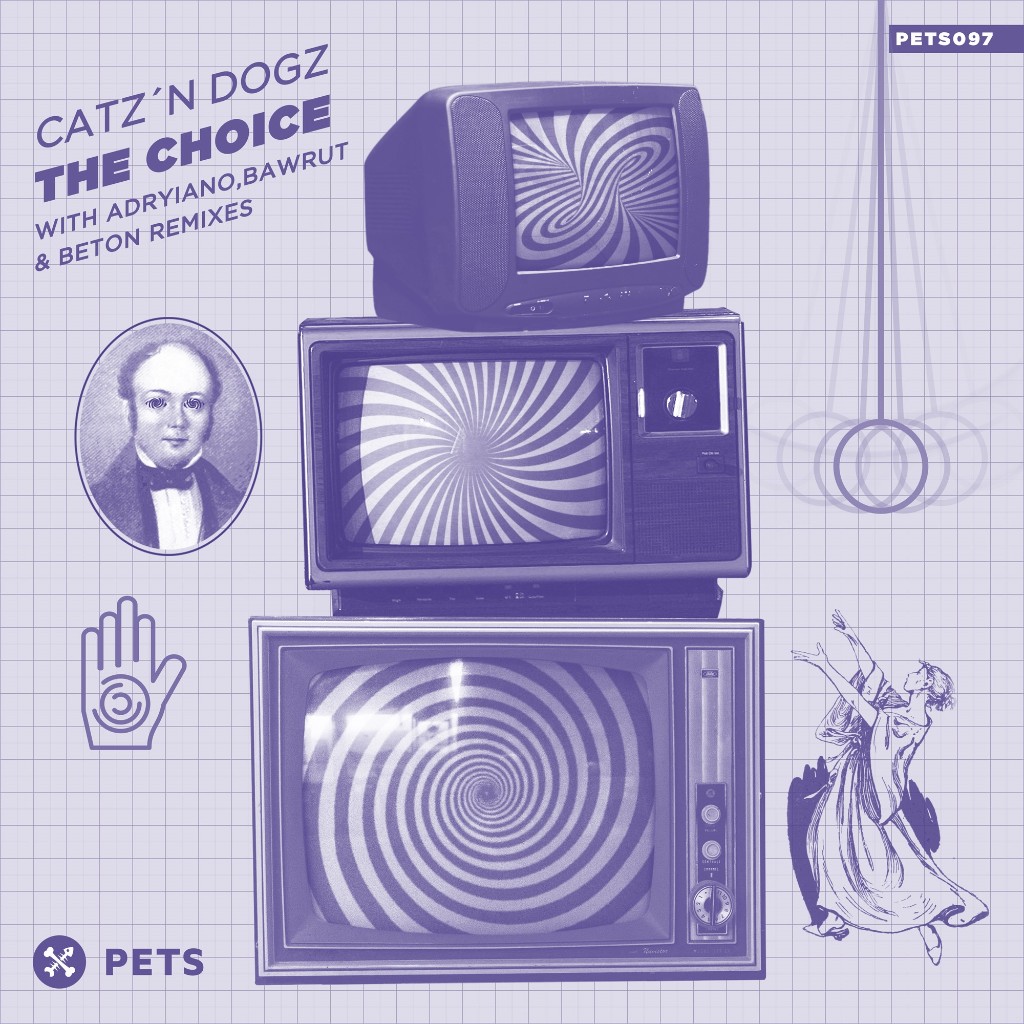 Tracklist
Catz 'N Dogz – The Choice (Miss Bunty Vocal)
Catz 'N Dogz – The Choice (BETON Tribute to the Classics Mix)
Catz 'N Dogz – The Choice (Bawrut Remix)
Catz 'N Dogz – The Choice (Adryiano Super Relaks Remix)