Pan-Pot's Second State release new Chris Hirose & HOURS 'Fragments', we took the duo for a short conversation about their new release and …life
Tell about your self – who are you, where do you live and where is your studio?
Chris: Yo, so here's Chris, I'm half cholo, half samurai, got long hair and don't' care. So if anybody wants my number just hit me up on Facebook [laughs]. I'm currently living in Stuttgart. I became some sort of studio nomad / studio surfer ever since I had to move out of my first studio, that I used to share with 5ter Ton (Massive Töne) & Dj Tease at the H7 building here in Stuttgart. Now I share a space with Markus. I also have a little setup at home. And when in Berlin I usually invade my friends' studios, specially Clint Stewart's!

HOURS: Hey there, I'm Markus. I'm from Stuttgart in South Germany and have been releasing electronic music under the alias HOURS for 5 years now. Before that I've been active in different bands, touring through Europe and producing everything from Experimental to Pop. Nowadays I only take on producing gigs for others when I'm really into the material. Like Chris said we have been sharing a studio space for a while now, where we also did most of the work on the Fragments EP.
Half cholo -half samurai – Chris
How did things work out with the Pan Pot guys for your release on 2nd State?
HOURS: We've had a bunch of tracks laying around on which we collaborated on and off throughout 2016. Since Chris is pretty tight with Tas and Thomas we decided to see what the guys think about them.
Chris: I met the guys a couple of years ago, we always kind of stayed in touch or saw each other at least twice a year. End of last year I was hanging out a lot at Riverside Studios engineering Clint's tracks. And after bumping into Tas a bunch of times… well you know the rest is history.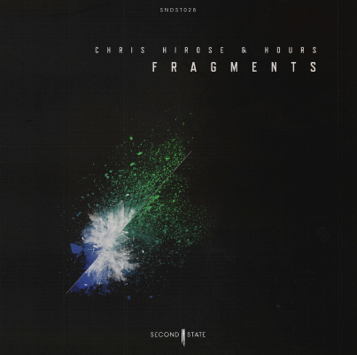 What's been the biggest inspiration for your music?
Chris: To be honest there is no specific thing. It actually can be everything and anything but mostly everyday life. It can be an experience or a new someone that crosses your life's path and marks you. Pretty much anything that triggers emotions or thoughts. I truly think that even when I'm writing music just for the fact of making noise, that all of the above is flowing into the process.
HOURS: I'm a big film, series and book nerd, and most of the stuff I watch or read inspires the music and other work I do. Also I'm pretty much open to most music out there, so there is music from such diverse genres like Jazz all the way to Metal that are a constant inspiration and influence.
Man of the HOURS
What are your essential items when touring?
HOURS: Essentials: A change of clothes, my toothbrush and a pair of good headphones. I like to keep things simple. Got to keep clean and have some good music in the down time. On the equipment side it depends a lot on if I play a live, hybrid or CDJ-Set. My touring setup constantly evolves and I love to change stuff up.
Chris: Funny you asked. Last time somebody actually took a picture of what I usually take with me on tour and it was: toothpaste & a toothbrush, my favorite perfume, deodorant, earplugs, iPhone charger & headphones, chewing gums & mouth wash, lush facial cleanser, fresh socks & t-shirt and sometimes even a book. And of course USB sticks.
What's the track did you hear first today?
Chris: "Mr. C – Guided Meditation" was the first thing I heard this morning but I'm not sure if it counts.
After that I think it was something on my "Life is peachy" iPhone playlist, pretty sure it was "Foo Fighters – Everlong".
HOURS: Metallica – One. It got stuck in my head while I got ready to leave the house and I simply had to listen to it on my way to work. I've also listened to some KRS One and The Album Leaf today… Whatever I'm in the mood for! [laughs]

What's been your longest DJ set?
HOURS: I love to play all night long sets, especially for a small and educated crowd. The longest I played was a bit over seven hours on the second room at my residency Lehmann Club, when we had Richie Hawtin over. It's more intimate than the main room and I loved the vibe on that night, starting out with reduced tracks and going full on later that night. Good memories.

Chris: I am a big fan of playing all-nighters. You can really work with the crowd. Take left turns.
This club where I used to be resident at opened at 11pm and closed at 8am. One night I had to play from start to end. Back then I used to play with records, I guess there's where I discovered my love for B sides. You can imagine I had to flip almost every record that night.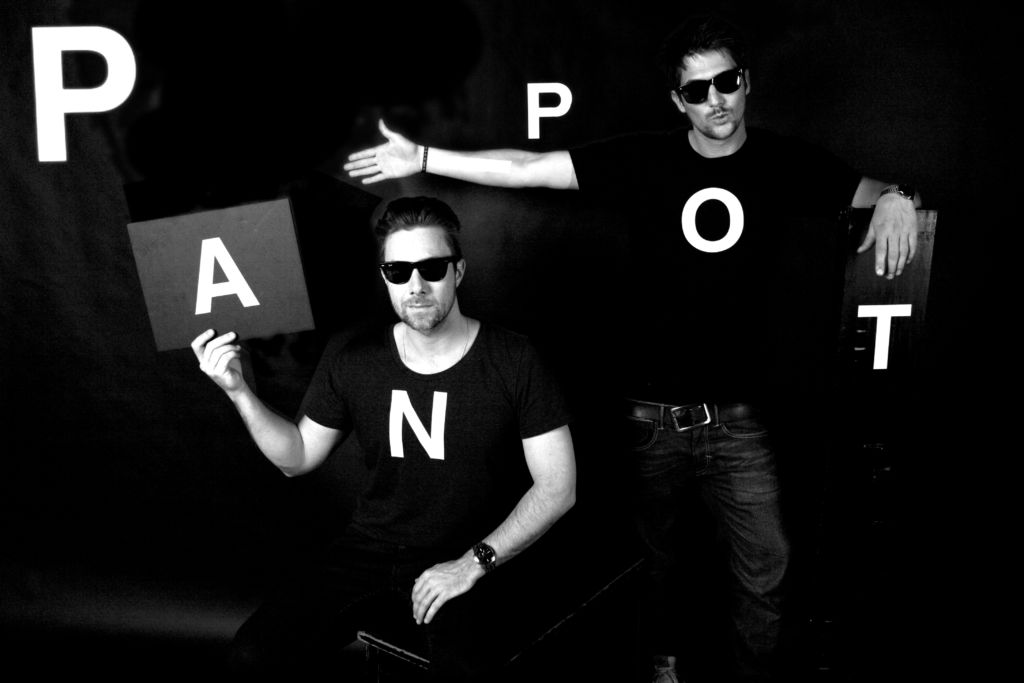 What's Your first clubbing memory?
Chris: That must have been more than over a decade ago – in Peru. There was this tiny club in Miraflores near the Kennedy Park, I don't even remember the name of the club. A friend of mine took me there. I had never heard electronic music or had been to such a party before. It was smoky, loud, people weren't dancing with each other but to themselves. Totally new experience for me, I was hooked. My friend left and I stayed, at the end I slept on a park bench because I didn't have enough money for a cab, so I had to wait for the first bus.
HOURS: I was fifteen, really naive and some of my friends (all of them older than me) wanted to go to this dark hellhole of a club in the outskirts of Stuttgart that was famous for all the sweat on the walls. There was full on 140 BPM Techno blasting on that night, The Horrorist, if I remember correctly. Heavy stuff, but I had fun [laughs]. Later I found out that the name of the place was Club Prag, the precursor to Lehmann Club, my current homebase.
Did your parents ever come to your gigs?
HOURS: Not to one of my Techno sets, not yet. But I've been doing music on some kind of stage for fourteen years now, and they've been to some of my concerts. They usually complain that it's to loud though. [laughs] Chris: I have been playing in bands from high school on and I think one time my mother even came to watch me play. But I don't think my parents have ever been to an electronic music party – ever! So sadly no, it might change some day tho.