Sónar Festival Barcelona 2017
One of the most well-known music festivals of Europe, the Sónar festival is the pioneer of electronic music dance festival culture; with its unique concept of deeply immersing the Sónar crowd into electronic diverse music and digital art, experiencing breathtaking landscapes combined with urban view of Barcelona- just seems like something you wouldn't want to miss!
So why Sónar?
Sónar has begun its way out in 1994, and organized more than 50 events in many parts of the world, and it's not the first time in the capital city of the beautiful Catalonia- Barcelona. The festival goes on for 3 days, starts from June 15 and ends June 17. It's an urban event, combining amazing green landscapes all together, delivering a whole story and concept of breathing the electronica world at its best.
But Sónar is not just about dancing to music at yet another festival. It's about learning every aspect of it, combining different electronic genres, separating them by different parties all in one, and giving you a variety of activities like cinema, workshops, studio, brain feeding lectures and much more.
Sonar is considered one of the top 10 festivals in the world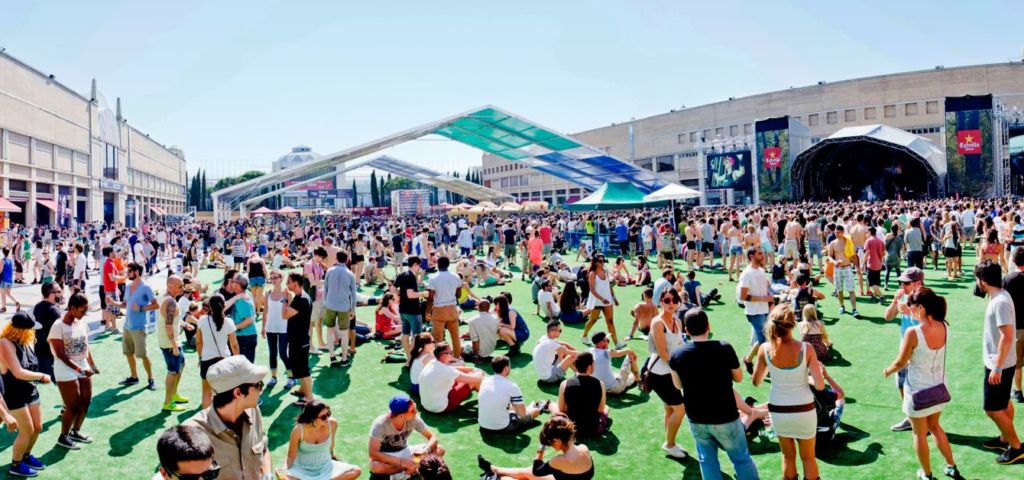 Music and Activities at Sónar
Sónar takes a huge inevitable impact on the nightlife and clubbing in Barcelona during the festival days and it has a reason. As part of the program, Sónar is divided into several party types through 3 days in 3 different locations-
Sónar-By-Day– taking place in Fira Montjuic, performing arts and Djs, such as Arca & Kanda for example, an avante garte, Grotesque and hypnotic electronic live show, launching Arca's fresh album, and much more artists like HVOB, Prins thomas, Floorplan- the other project of Robert Hood, nosaj thing etc. and includes a very special conferences called Sónar+D; the professional congress where technology and creativity converge, shows and lectures about business, sound, digital culture, art and intelligence.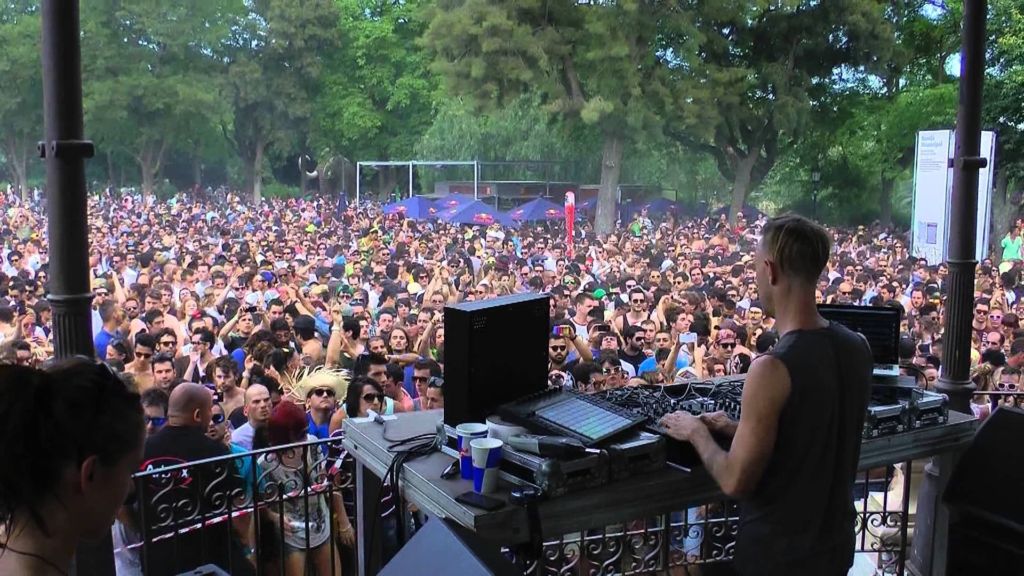 At Sónar-By-Night- taking place in Fira Grand Via De L'Hospitalet, there are shows of leading names of electronic music such as Nicolas Jaar, Nina Kravitz and Fat Freddy's Drop and moderat, Seth Troxler & Tiga, that will perform together for 6 hours straight, creating a long journey; all you need to do is set your mind and body to work!
Also Damian Lazarus will perform a banging Techno Set alongside with classic soul music, the way only he can do it perfectly on stage. And besides a long list of amazing artists- the most important show at Sónar by night is Versus Synthesizer ensemble, the latest project by Carl Craig performing with five musicians, all together creating an orchestra of techno music, with live instruments and synths.
Sonar live sets – Richie Hawtin, Laurent Garnier, Paco Osuna, kolsch, coyu
If all this is not enough, in addition to what Sonar festival offers to music lovers, there is also the Off-Sónar Week, which is a series of dance events outside Sónar, for those who interested to explore more new artists and even more raving. At the parties of Off- Sónar you can find labels showcases from all around the world, more familiar and also new artists launching and introducing to their new tunes, and more digital and visual art to explore. You can find great artists like Pig&Dan, Honey Dijon,hot since 82, Oscar Mulero, Hanry Seiz and much more Scattered between the parties.
In time for the festival and the off-week, the whole city's nightlife are off and focus on  Sónar.
Besides Barcelona, Off-Events also happen in Berlin, Amsterdam, Paris, London and Ibiza.
To find out more about Off-Week events, you can go to Offparty.com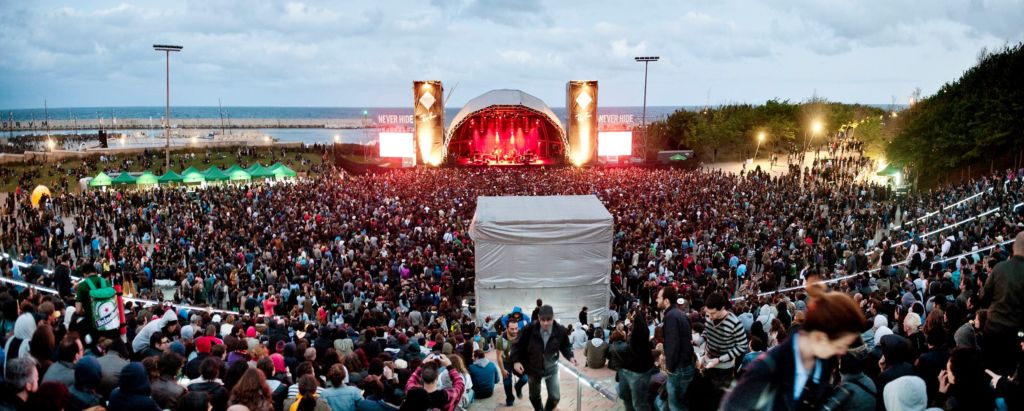 How to Get To Sónar Festival
Since Sónar festival is divided to day and night parties, it's important to notice that their venues are different.
To get to Sónar-By-Day, that is located at Fira MontJuic, you can pick the metro, train, bus or biking, depends where you are coming from.
To get to Sónar-By-Night is a little more difficult with public transport, but not so complicated, so there is an arranged Sónar Bus, and also a specific metro or train.
For tickets and further information about direction, you can go to the official Sónar website.