One the most exciting things that happen to us here in Techno Station was getting a thumbs up reaction & comment on our Facebook page from Ukrainian star dj Nastia reacting on the article we did about how she won our heart – 7 times.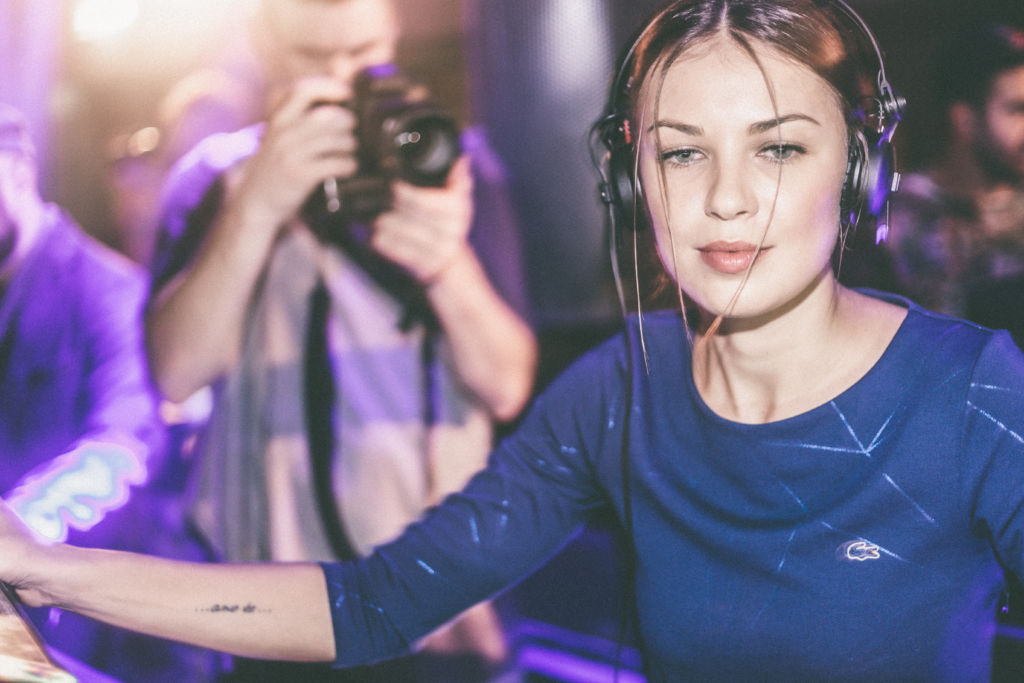 So the next thing was to ask her if she can talk to us about life, music and everything in between..
Just be fore we stat the conversation ..press play and listen to her latest Mixmag cover mix.

Hi Nastia, thank you for finding time to talk to us. What are your essentials on tour?
Its all basic: batteries for phone and laptop, phone and laptop, passport, bag with headphones + memory-sticks and money.  The rest I can buy.
You are a self-made woman, a label-owner, a mother and an artist, who's been on tour for years and that's where a lot of artists break – sleep deprivation, loneliness on tour, how do you cope with that? What is your recipe to clear mind and calm soul?
I don't feel alone touring.. It's hard with no sleep, yes. Also sometimes I am unlucky with food. But the best thing for me to clear my mind is reading – it is switches me off to another world. And when I am over exhausted I am planning my trip somewhere where I can be tet-a-tet with nature and silence for few days. I do it maximum once in a year or two, because I am so busy so it's hard even to plan..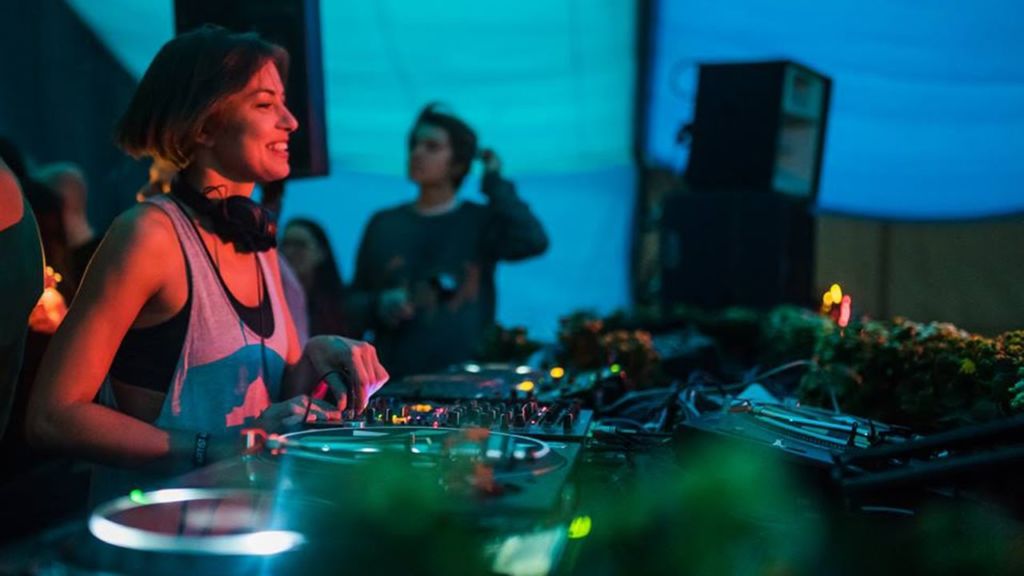 Recently you have become a person of interest not only for the people who are into electronic music, but also to the Ukrainian people who haven't even hears the word "techno" because of your relationship with a People's Deputy who you're engaged to. How did that change your life, did you learn something new about yourself through becoming a public person in your home country?
Of course. I understood clearly that it is stupid to try to talk to people nicely when they are under emotional effect. Or it's better not arguing, better always say "Yes, you are right", because your opinion will not change anything. I've got under strong attack of haters and pre-paid trolls against Sergei (the name of my partner). Since few lessons I got stronger, smarter and more careful.
About your label – Propaganda, what's going on there, what should we expect in the nearest future?
The next releases coming out from Yate and Present Perfect (the name of the artist). I am working on that. There is no connection in sound style. If you have checked my label you would see the sound difference between the releases. I just release what sounds good to me and I am not focused on one way. So it will be always surprisingly 🙂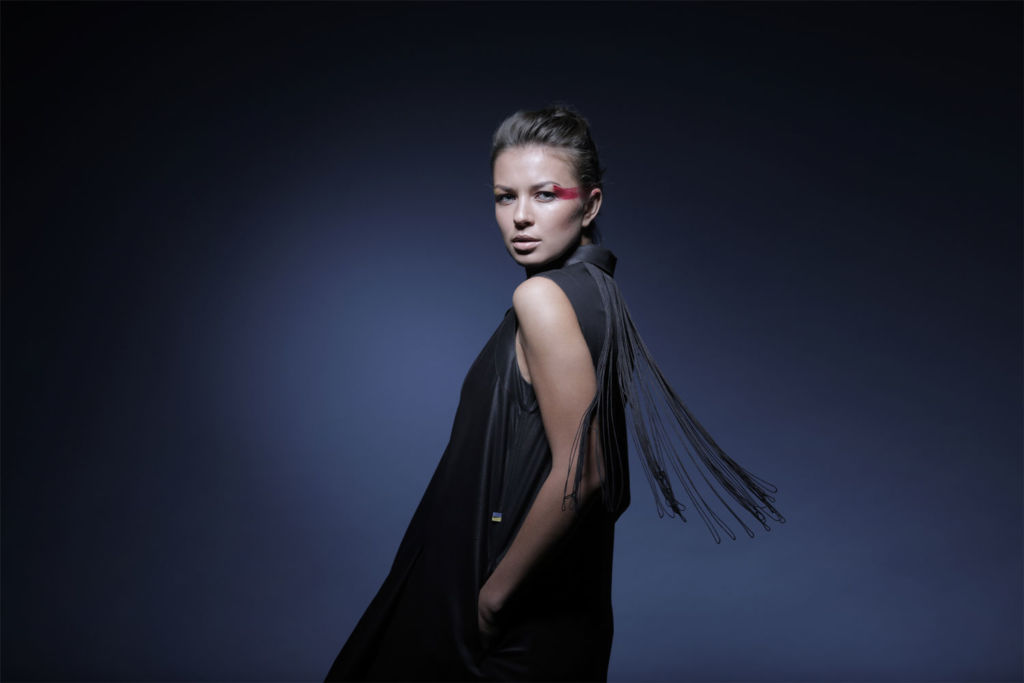 How often do you hear the question regarding producing music? I mean, how often do you get asked if you're planning to release your own music? And are you?
I am not planning to release music cause I don't make it, I don't work on that. There is still 2-3 tracks made by me with friends unreleased, but I don't know if it will be ever released. I don't find it so much important. My way shows it's important to be good as a DJ so I better don't pretend being producer releasing another shity rack just to say «I am big and I am music maker». DJing looks simple, but it's enough hard to stay focused on it. And I don't have time for the studio…
What would you say to a 20-year old yourself? Would Nastia believe and want to be where she is now?
She wouldn't. My way is not a logical story. It is the way of hard work, sometimes luck, sometimes randomness.. Also I have low self-esteem so I would never believe I will be where I am now.
What's going on with you music-wise now? Do you think it's even important for a DJ to have a special sound, and what makes a great DJ for you?
I think it is important for a DJ to have a particular sound – it helps people to understand if they like you. People going to your party know what to expect and they come for your sound. But I am not one of those – I can't stop trying something else and my sound depends too much on my feelings, mood, life-phase. I am very sensitive and restless, I always move in order to find something else cause I get bored from what I like too fast and need a refreshments. Once my friend said: "You never know what Nastia will play when she comes" and it's true. Somehow I manage to make people happy and satisfied, but with time it gets more difficult, cause my taste gets more intelligent and difficult and I am afraid not so many people will like it..
What makes you a great DJ for yourself at least for a moment? When do you feel the happiest?
Every DJ feels happy when he gets the flow. Sometimes you can play good and make a good party, but you don't flow, you just make your job good. And sometimes you start with the first track and it just goes, it takes you somewhere subcounsciously, without any effort, it is very trancy. You know what you play 3-4 tracks ahead, the way you think is so much forward, you make a construction and know the story – these are the best times. But this is nothing to do with your first question, cause great DJ is the one who make people dance and happy no matter what. You can feel shity, but you must work out for people and sometimes it's not easy. Also somtimes you need to make a compromises to get a trust and take people over in your hands. A lot of things what makes DJ great clubbers don't see. Professional DJ will be good anywhere anytime and he will be flexible enough to look «organic» at any party.
As an oasis on the shores of the Red Sea, Eilat (Israel) provides visitors with a spectacular combination of mountainous desert landscape, a beautiful bay and the summer sun that shines all through the year. Without a doubt, this is one of the most exclusive resorts in the world. Combine all of this with the perfect electronic music lineup and you got yourself the vacation festival of your dreams.
6 Months after a successful first edition "Grounded Festival" by the red sea returns to the crime scene
This weekend you play in Grounded Festival which will be probably the first ever festival of such a scale in the region. Are you looking forward to it?
Oh yes.. I have a special love to Israel and I respect the country and it's people very much. So every time I go there I feel blessed and honored. This is the place I can be more opened for experiments because I believe people will understand me.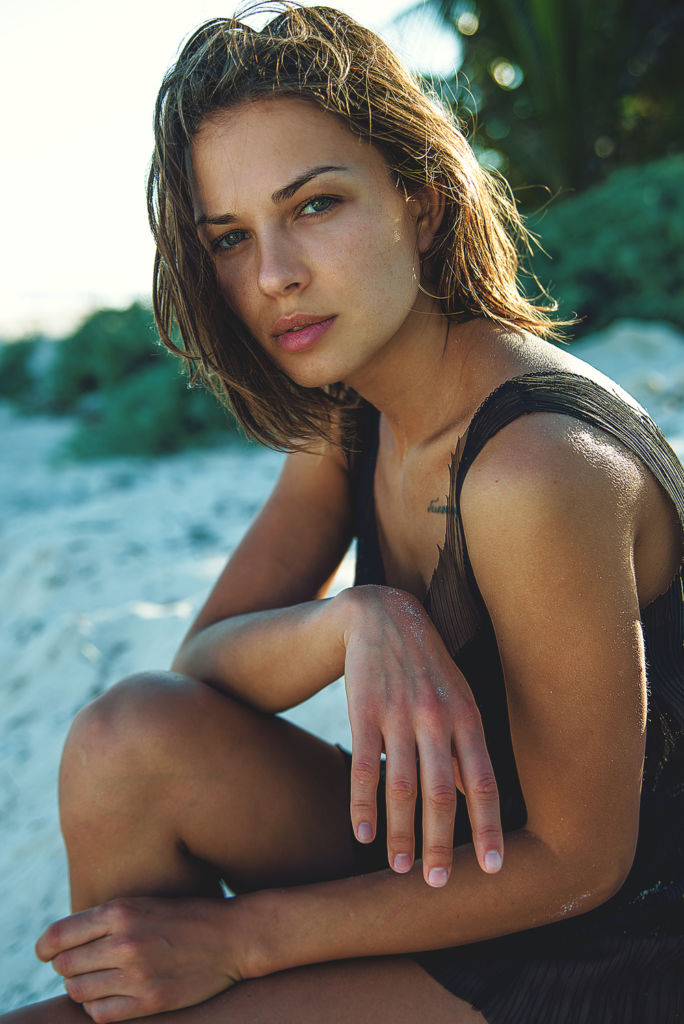 Can you recommend our readers a mix or a podcast you've been listening to recently?
The last one was from Special Request live for Fabric. I love this guy and I can't wait to hear him playing at my festival Strichka in Kyiv on my DB 20th of May 🙂
But my all times favorite is RA 222 by Bruno Pronsato live – he have made a one hour mix you can listen on loop and will never get bored. Super intellectual, soft, adult and classy <3