Beirut, Ciudad Juares, Tehran, and more cities attract attention not only as troubled or once troubled places, but also as places where hope and music unite people. In Egypt, the situation is not threatening at all, but it is crucial to know that all over the world, in the countries which have political issues, people put aside politics and unite through music.
When the world saw the "Raving Iran" trailer, people started thinking. We all knew that there are countries where people live under lists of laws and restrictions, but at the point when these people were filmed as two regular young guys who love electronic music, many started to feel. Some feel anger, some feel fear, some feel related.
Susanne Regina Meures, who made the documentary, had to hide the memory cards in her bra in order to get the footage back to Europe safe.
The two Tehran DJs she followed on their hard path to the right to party, had to leave Iran and stay in Europe. Otherwise, their destiny would be death.  Anoosh and Arash showed the director their life and how they had to fight for their "satanic music".
You can read the full Regina Meures's interview here.
"Raving Iran" is the most vivid example of how people have to cherish what they have. Meaning that while Berlin, New York and Paris party almost daily, there are people who can be prosecuted for listening to one Ben Klock track.
But back in Ciudad Juares and Beirut, life has changed. Young people go through the bad and don't lose hope. That's how they survive.
Egypt is not as strict and religious, as Iran. Sharm El Sheikh in particular is one of the favorite tourist destinations thanks to it's climate, hospitality and nightlife. Mahmoud Zidan is the promoter of  Space club in the city and all over the country, whom we had a chance to chat with about the way the local scene is developing and how the music connects people no matter which religion they follow or where they live.
How the party life started for you in Sharm El Sheikh and how did you decide to run your own agency?
 I discovered the music scene and parties when i was 17, at the time Sharm El Sheikh was leaning more towards commercial music. When I first started at Space Sharm El Sheikh they were booking trance and big room house artists, but I took a different direction towards tech house and techno with big resident nights with labels like Toolroom and 303lovers. After my success with Space, I opened up my own agency called Triada that focuses more on management and help Egyptian DJs go international.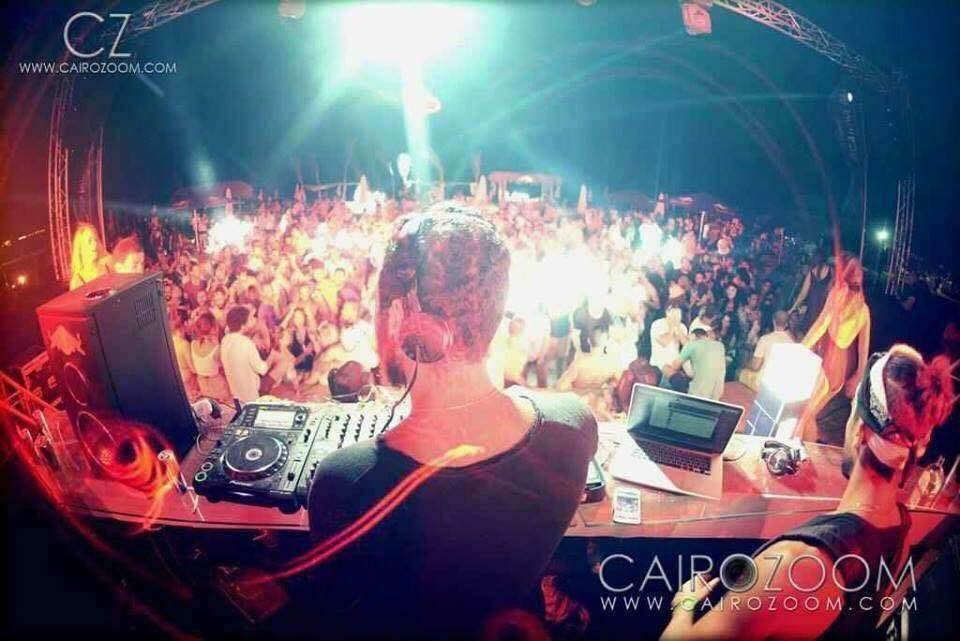 What can you tell us about the nightlife in Egypt in general? We know there are clubs for tourists, but that's not what the real nightlife we want to know about. How did the underground scene evolve?
Honestly, its only picked up in the last 5 years, right around the revolution. There are commercial clubs, but save one, we don't really have underground clubs, we have promoters who rent venues and within that capacity Cairo has had big names like Dixon, Hot since 82, and even a Diynamic showcase.
Does Sharm El Sheikh differ a lot from the rest of the country in the sense of freedom of self-expression?
Well, Sharm is a vacation destination. People are in a totally different state of mind there, as opposed to trying to break out of day-to-day life in Cairo.
Who are the artists you already booked for Space and your other parties?
My biggest bookings were Hernan Cattaneo, the Diynamic showcase, James Zabiela, and Mandy among others
Which party do you remember as the best one you've ever had? Was it a party you promoted?
Yeah, the night with Karmon, Undercatt, and Johannes Brecht
Who are the local DJs you admire?
Abou Samra, I think he has a big future, he's played at elrow in Spain and some pretty big festivals in Europe.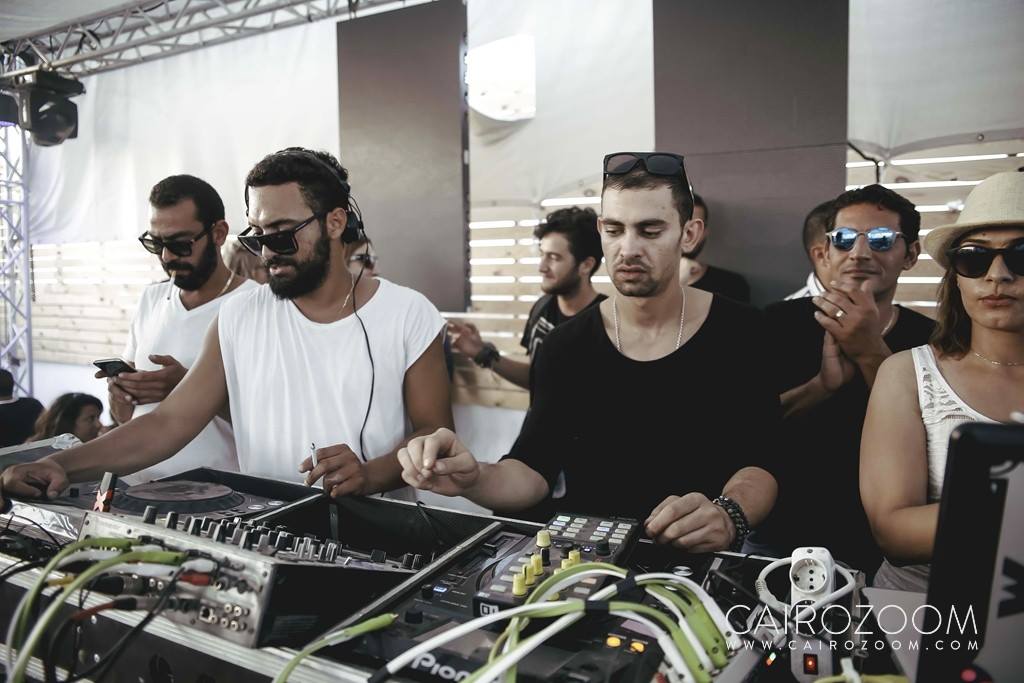 Are there underground musical labels here?
Yeah, we have two labels in Egypt; Electrum Rec and BESWORX
What is the future of underground in Egypt from your point of view?
I think it's looking good. Our DJs are getting bigger and getting international recognition. So are the music producers. There's clubs like Space and Pacha and festivals like Sandbox and Theater of Dreams. I think we have great potential to become a destination for underground music.
Would you book a DJ from a country, which is not considered, let's say, "friendly" to Egypt? Would that be a problem for the club goers, if that would be someone from Israel, for instance?
The club goers would not care, that's for sure. They just want good music.
Do you think that music can connect people from all over the world, despite the differences in religion?
Definitely. I'm Egyptian and i'm a big fan of Israeli producers Guy J and Guy Mantzur. I think people who love music don't let religion get in between them and other music lovers.
What is your dream party that you would like to organise?
 I want to book Solomun at the Pyramids!
I'm glad the scene here is getting more recognition abroad. I know a lot of people who work really hard and they deserve to get more attention so I guess thank you for this opportunity!
Photo Credit – Cairoscene