The second release of the year in Regal's own label, Involve Records, comes to light
on April 19th with the promise of being one of the most groundbreaking records of the
etiquette, seeing two of the most acclaimed faces of the international techno scene join
forces.
Four cuts with the techno sound in the center of the work, but with a clear search for
new formulas and sounds, following the path that Involve has shown in its latest
releases. Regal and Amelie Lens sign one of the records of the year, revealing the
great potential of the new generation of techno.
The first track of the EP is signed by Regal, 'Fenix', where once again the Spanish
artist extends its sound spectrum into rave and trance. 'Fenix' is a roller coaster of
emotions that appear in every change, in every break. On her side, the Belgian talent
Amelie Lens brings her characteristic touch to the track by contributing with a hectic
rhythm and squeezing the melody to the maximum.
The B-side opens with 'Render', the original production by Lens, where the technohead
explores the deepest ground of techno, delivering a superb tool that many DJs
will surely use in their sets. Regal's remix gives a twist to the cut, submitting a more
dancefloor orientated sound, without leaving its hypnotic soul behind.
In the words of Regal: "This collaboration with Amelie Lens has been very fluid. From
the moment we decided to make this record together, until we had it finished, it did not
take long. We both had quite clear what we wanted to do and we quickly achieved the
result we were looking for"
Involve Records showcases again with this release the great moment that the label is
experiencing, giving space to the new faces of the techno scene and adopting with its
20th release the collaborative format to explore new sounds. The EP will go on sale on
April 19th in both vinyl and digital format, and is now available to pre-order through
Decks.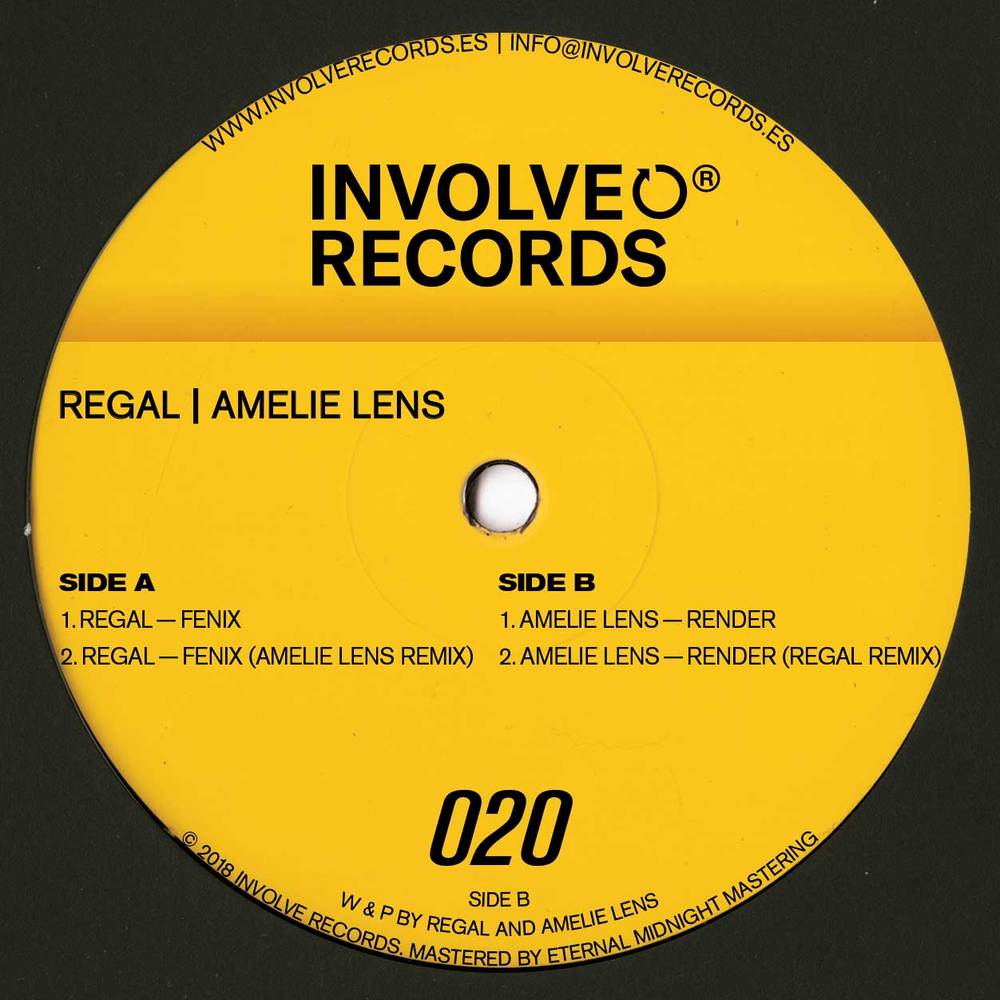 Tracklist:
A1. Regal – Fenix
A2. Regal – Fenix (Amelie Lens Remix)
B1. Amelie Lens – Render
B2.Amelie Lens – Render (Regal Remix)
Comments
comments