Amsterdam Dance Event (ADE) 19 – 23 Oct 2016.
Right in the heart of Amsterdam, Amsterdam Dance Event (ADE as it's more commonly known) is a huge, 5-day long urban celebration of great dance music and art. This isn't your usual music festival set up, either. Set up across 140 different venues and locations, ADE offers a wide range of dance parties, art exhibitions, conferences, films and panel discussions. Using many pre-existing sites as well as pop-up locations all across the city, Amsterdam is used in a way that is exciting and unique!
Amsterdam Dance Event Location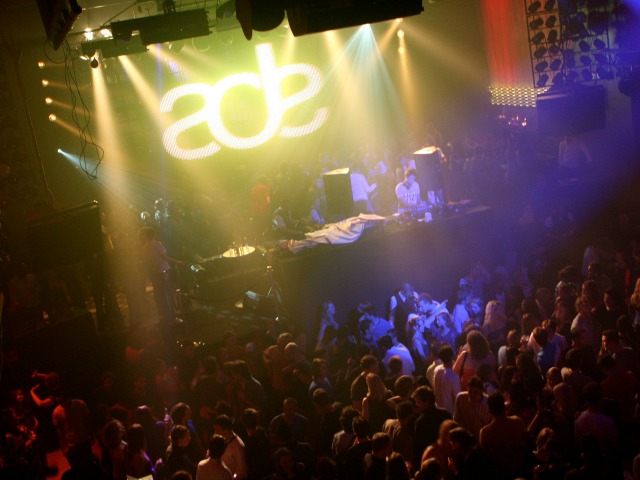 It's hard to pinpoint just one location where ADE takes place – in fact, it's impossible! Most of the events, locations, pop-ups, art exhibitions, etc. are located in the Grachtengordel and Binnenstad neighborhoods of Amsterdam but there are tons more across the city. ADE's online map, tailored to your interests (art, music, etc.), will help you find where everything is.
Who goes to Amsterdam Dance Event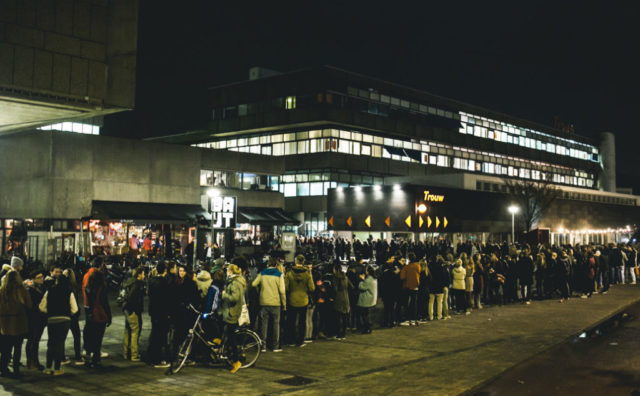 Approximately 365,000 people descend on Amsterdam for ADE, drawing in some 2,000 DJs for events across the 5-day, city-wide festival. This is a globally recognized event with a unique and multi-cultural crowd. Remember, not all of the events at ADE are all-ages so getting the right tickets and making sure who you're traveling with can attend your planned activities will make this experience so much better!
Music and Activities at Amsterdam Dance Event
Where to even begin? The most important thing for attendees to know is that, with so many activities going on all the time, you won't be able to see everything. If you know ahead of time what you want to do, see and participate in you will have a much better time. Being prepared and arriving organized will help out a lot! First thing's first, there are over 450 events going on across the 5-day long, city wide festival. Everything from all night Techno parties to live DJ sets in the early afternoon to discussions with DJs about techniques and preferred production methods, ADE has something for everyone. The event's website can link you the all the artists and programs available so you can buy individual event tickets or ticket packages!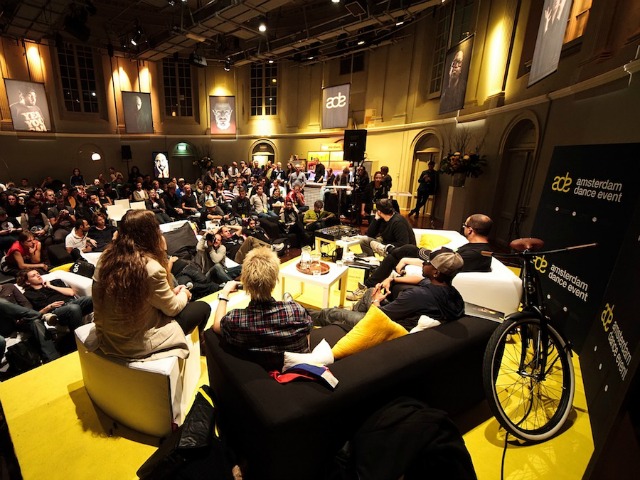 At pop-up locations, you can find meditation workshops, art displays, shops, dance parties and much more! Some of the events at ADE are part of the ADE Playground program which covers 25 individual events all over the city; you can gain access to these by purchasing a special card. The events cover everything from dance parties, art exhibitions, films, workshops or panel discussions so be sure to check that out on the ADE website.
Be sure to look at for the Gear events, which include shops that sell music production equipment, workshops with world-renowned DJs and installations using the latest in the music industry's equipment. Lots of these events are masterclasses which means you will be up close and personal with some of the greatest DJs in the world!
Lots of ADE's activities overlap so what you will find under the category of pop-up you may also see under art (through the event's website). With ADE's art program, you might take part in a walking tour of Amsterdam's local art scene or participate in a workshop with an international artist.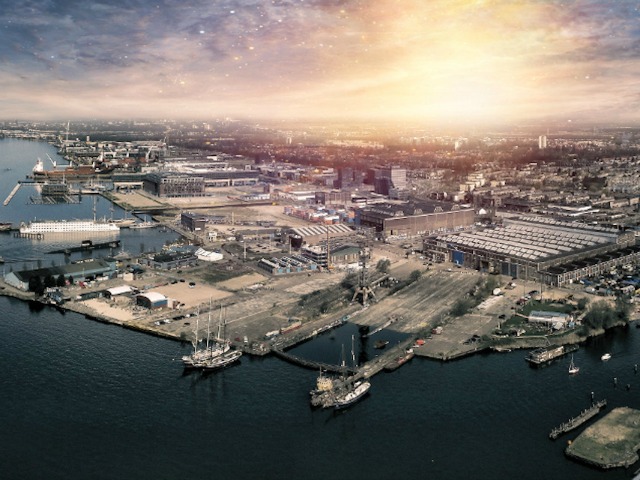 For those who wish to camp, ADE offers a unique place to do this! At the NDSM Shipyard, a post-industrial site in Amsterdam, you can not only pitch a tent, park your campervan or caravan you can also participate in some of the local events in that area. And because it's only 7 minutes away from Amsterdam's Central Station, it's the ideal place to get some rest and enjoy the festival's numerous events.
How to get to Amsterdam Dance Event
There isn't just one place to get to so what you should do is fly, take a train or bus to Amsterdam and find a place to stay. Once you have that figured out, it's all about organizing your days and making sure you know when things are happening and where they are happening. If you prefer workshops and panel discussions, use ADE's website events calendar to find the programs that interest you. If you want to dance all night long, the calendar will find the best parties for you and will help you find where they are and how to get there. There are Festival-Hotel packages which could come in handy if you want to be in a central location.
Once you're in Amsterdam, you can use the city's extension public transit system or its internationally known bike paths to get around. Uber and taxi are also options, if you need to get to a more remote location.