With a rhythmic, hypnotic and deep sound the Italian producer Enrico Sangiuliano had an amazing 2016.
Ciao Enrico,You spent over a decade playing at clubs and raves throughout Italy. It seems as if there is an underground revolution going on in Italy throughout the past couple of years. There are more and more high quality artists with great achievements and the scene seems to be very alive.  can you tell us what's going on the Italian scene lately?
It's amazing how far it has come in 10 years. We have so many good producers coming out of Italy still, and the venues are only getting bigger and better. It seems that more people are aware of underground music than ever before, and it doesn't seem to be stopping. Which is only a good thing. I still love the raves, the risk and secrecy is still exciting and I am happy to see that they are still taking place now, even with all the bigger festivals we have going on. I love playing in Italy, of course it's my home country, and the crowds know their techno and love to party all night long.
 In 2011 you won Mauro Picotto's "Alchemy Competition" with the "HMI" track.  Mauro describes you as: "a perfectionist whose tracks have an amazing build-up with lots of subtle details." How do you feel about that? After all, Mauro is quite an important figure, especially in Italy.
Mauro has been able to feel (and actually tell me!) my approach from his first listen. That's exactly what I do: in every track I try to find the most interesting structure, I also care a lot when it comes to the sound design, from main synths to little tiny elements. With those few words, Mauro demonstrates his wisdom and experience in the scene over the years and I am honored to be able to have him as one of my first big supporters.
 Since 2009, you've been signed to a variety of labels such as Truesoul, Herzblut, Gem Records, Octopus Recordings and Rhythm Converted. However, it seems as if you really gained international recognition with the remix of DJ Boris's "Can You Hear Me" on Alleanza in 2015?
Yes this was a monster of a track. It's currently the longest running Beatport No.1 Techno track and it was at the No.1 positon for 14 weeks. You never know how a track is going to do when you release it, but I played this during my sets in 2015 and the reaction from the crowd was amazing, I had a good feeling about it. But to think it stayed at No.1 for so long and then resulted in me getting the highest selling Beatport track of 2015 – wow! I can't thank everyone enough for the love.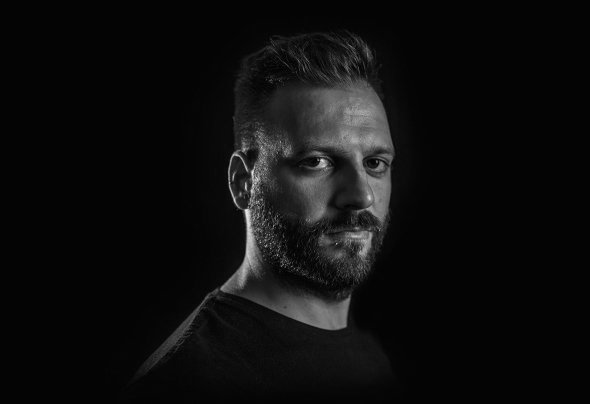 2015 was also the year you started releasing on Adam Beyer's Drumcode. "Trrbulence" was a huge hit played in a lot of techno sets that summer. You also gained international support from very important artists such as Sven Väth, Gregor Tresher, Alan Fitzpatrik, Pan Pot and Stephan Bodzin and landed #8 on the best-selling techno artists list. That was the year things really started heating up, right?
Yes, after the remix on Alleanza doing so well, 2015 was really the beginning of a great year for me, and I was so happy and excited to have my first release on Drumcode. The release gained so much support from lots of other artists who have inspired me over the years. I started to tour a lot more, and then I reached the No.8 spot on Beatport for the best-selling artist of 2015, which I then topped in 2016 with the No.1 position! The remainder of the year was busier than ever, and I wanted to make sure that I started 2016 with a bang.
 In 2016 you released the "X Pollination" EP on Unrilis, as well as the famous "Start Of Madness" track with Hertz and the record breaking "Moon Rocks" EP, both on Drumcode. All of the 2016 releases ranked very high on Beatport and stayed on the top charts for quite a while. You also landed #1 on the best-selling techno artists list. Seems like 2016 was a huge year for you?
2016 has been unique and a very amazing and special year for me. The results which I have had and still continue to have with my releases are unreal, with so many tracks making the No.1 Techno spot, I am really happy. Both releases on Drumcode did so well, and getting to remix for Moby was an honor. Not just the music but also the venues and festivals I have been playing this year, there are so many to name as being outstanding but Loveland, Into The Woods, ADE, Amnesia in Milan, Borderline in Basel, Cacao Beach in Bulgaria and EGG in London just to make a start. I have met so many people along the way, and only have more love and music to give you all in 2017!
Your remix collaborations include the ones with Mark Reeve, Mauro Picotto, Secret Cinema, Paride Saraceni, Armand Van Helden and Dusty Kid. However, the remix of Moby's "Why Does My Heart Feel So Bad" released on Drumcode this November really stands out. We suppose it opened a whole new universe for you?
I feel I have had so many amazing remix collaborations in the last few years, and I have enjoyed every single one of them. They are all different in their own way, and when Adam asked me to be part of the Moby Remixes package, of course it was a huge honor and I said yes! There were so many other talented artists on the package, which I was proud to be part of. It was such a classic and well-loved track, it carried a lot of responsibility! I worked on the original to take it into a peak time techno track, but was aware I still wanted to preserve its native values.

All of these achievements seem to have paved your way for 2017. What are your 2017 plans? Upcoming tours? Upcoming releases? 
Well I ended 2016 in South Africa, playing the Kinky NYE Party – I had never been there before and it was an amazing trip, such a beautiful country. I also have a big Australian tour in April and lots of amazing clubs and festivals in-between, too many to name, so keep an eye on my gigs via Facebook. Release wise – can't tell you anything just yet, but I have been spending a lot of time in the studio over the holidays 😉
Facebook: https://www.facebook.com/NikaExploreDreamDiscover/