On June 10, DIM KELLY reconnected  with Lee Burridge's magical imprint, All Day I Dream, with his latest gradious sonic effort, the Mangrove EP. The release follows his debut full length ADID release, 2021's Nocturna Animal, and reinvigorates the awe behind his savvy take on organic, melodic house.
Winding through magical soundscapes and classic, organic instrumentation, the Mangrove EP revisit's KELLY's subtle, yet potent melodies and dance arrangements. The producer utilizes warm tones and pleasant bass lines to consistently offer a welcoming, pleasant aesthetic to his music.
Being an autodidact on Guitar, Violins and as a producer, Dim Kelly, has amassed a multitude of influences over the last decade exploring Hip Hop, Electronic & Classical music. Today his music is plainly the expression of his inner universe – breezy or joyful at times, and filled with melancholia at other moments. Nonetheless, what needs to be noted is Dim does not shy from the emotive aspect of (dance) music.
Just before the summer festival season kicks off we managed to sneak in a short interview with Dim about his Mangrove EP and exciting upcoming summer gigs.
What does the title of the EP 'Mangrove' refer to?
With this vocal sample reminiscent of the Bayou, I wanted to create a red-tinged swampy atmosphere.
I wanted to give a funky twist to complement the song so the bouncy bass did the trick.
I found that "Mangrove" was quite fitting for the mood I wanted to depict.
 What inspired you in the process of producing each of the tracks on this EP ?
My long trips to remote parts of India where nature is practically untouched, the movies I watch which inspire me a lot. I love to create atmospheres that take people on a journey since Ihave a soft corner for the cinematic aspect of sound. I draw inspiration also from the classical music that I listen to on a daily basis.
What kind of ambiance you were aiming to achieve in this release?
As this was a short EP, I wanted to keep it subtle yet club-oriented. This way, I can keep my songs with more musicality for my next album where all the story telling takes place. (hehe)
What were your working tools and some of the techniques you used in the studio when producing the tracks?
My most important tool is my studio, which is an exceptionally well  treated room. I mainly work with an Imac with very little hardware, as I am quite comfortable writing orchestrations and string sections with just a midi keyboard and a mouse. Over the last year, I have reduced the overall number of tracks in my projects from 120 to about 50-60 because of my mix engineer going nuts. Which brings me to my secret weapon: Kid Creme who mixes all my projects.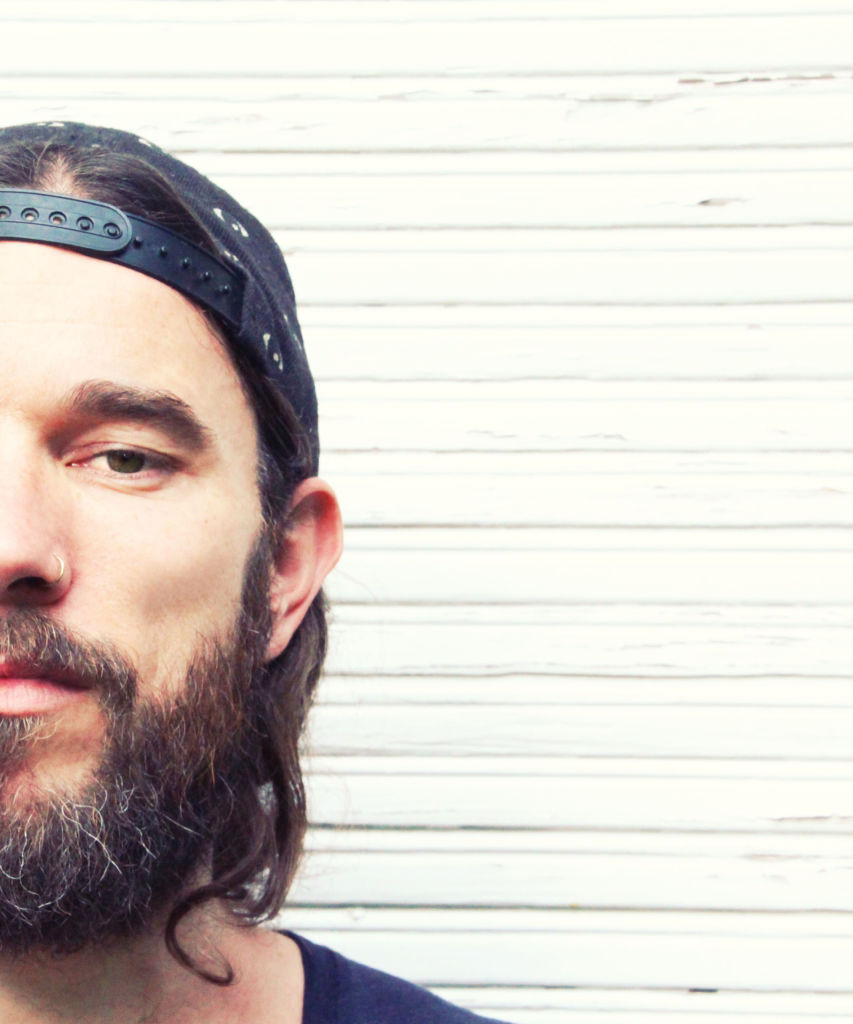 What is coming next under your sleeve and being cooked in the studio?
I'm working on some new tracks with my studio mate "Stereoclip", and you will hear about it very soon.
My second album on 'All Day I Dream' is also in the pipeline. I have practically all the tracks, but for some, the creative process  can be very very long, especially for the fine-tuning. Also going to be dropping a few club-oriented singles on other labels..
What are your touring plans for the upcoming summer season?
I will be touring this summer in Ibiza, Toronto, Switzerland, New York and Belgium of course.
More dates are being added as we speak
Any particular venue or festival that you are really looking forward to play at in the coming months? and why?
Ibiza is definitely part of the summer ritual, but I'm always eager to discover new places and cultures.
Of course, I can't wait to be back in California for the 2nd edition of 'All Day I Dream' festival. Especially after witnessing the birth of something monumental at the first one.
The spot was magical, on the lake side with the snow-capped peaks of Yosemite park in the background – Just mind-blowing.