Dj Red on her new release on Electric Deluxe, Goa Residency & The techno streaming in the veins of Rome
Dj Red – one of the main figures of Roman techno scene now resides in Berlin. She is a straight-forward, dark and serious techno-artist, who gained respect in Italy and is taking the rest of the world under her influence.
Her release for Speedy J's Electric Deluxe is as dark and deep as expected.
Hi Simona, you are one of the main characters in the Roman techno scene, now you moved to Berlin, why? Of course, it's the capital of Techno and all, but maybe there is some special story behind your move?
Hello everybody! Before coming to Berlin I lived between Rome and London. I moved to Berlin between 2011 and 2012 for various reasons, the main one was that I had started working with Ellen Allien's label Bpitch Control; during this time I joined their booking 'agency and start producing for their label.
The Italian techno scene is growing; from Capriati to Donato Dozzy & Giorgio Gigli, what has changed in the last years that made Italian producers understand the current techno sound?

I think Italians have always been knowledgeable about the most cutting edge sounds in the techno scene.
The local techno scene has a history dating back to the late 80's early 90's. Rome and Naples have always been the cities more engaged in the underground scene. Throughout the years, we saw the emergence of many great artists such as: Lory D, Mauro Tannino, Marco Passarani ,Leo Anibaldi and many others, who have contributed to the growth of an innovative sound, giving a real boost to the techno scene in Italy and Europe. The same can be said about what happened in Naples with artists such as Marco Carola, Gaetano Parisio, Rino Cerrone, etc.
Throughout Italy, there are talented DJs and producers who make original and quality music'. Today's social media platforms have helped these artists achieve a greater visibility around the world.
DJ Red on Goa – the veteran club and her second home.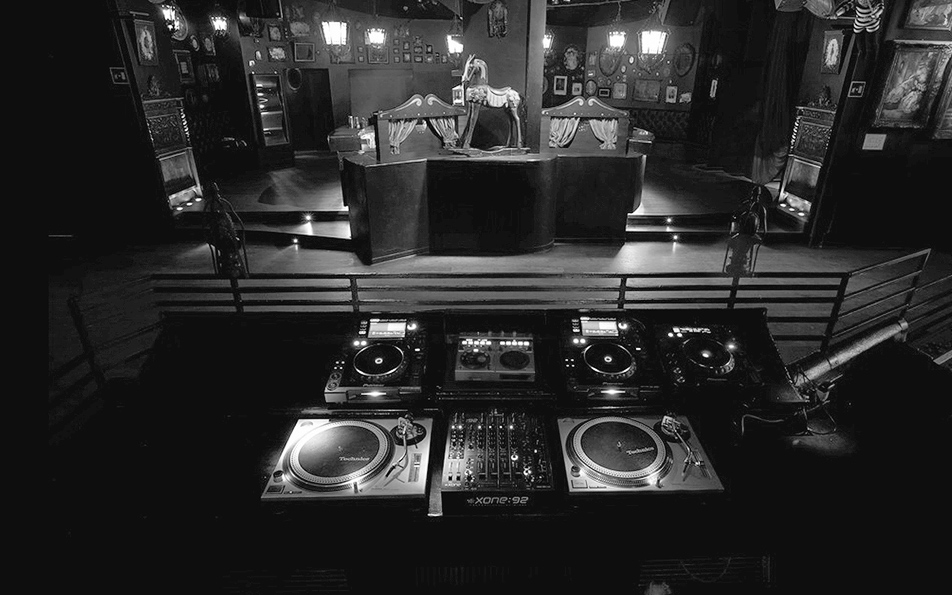 Goa is one of the veteran clubs in the world, can you share with us the vibe & atmosphere of being a resident there?
As well as being a second home for me, I'm convinced that Goa is the club par excellence. I'm not saying this because I'm a resident there or because I'm biased, but I rarely found the same quality . The sound system is excellent and allows you to play even old records to maximum effect. This for me is very important, as I usually play my sets in vinyl format. The lighting system is not intrusive and the atmosphere of the club is warm and welcoming. All these elements put together allow the punters and the artists to feel at ease and be able to fully appreciate the music. I feel blessed to have been able to share thoughts, ideas and dreams and incredible musical journeys with friends, the public and all the artists that have passed through the club.
Have you always been more into the darker and deeper techno sounds we hear dominating Underwater?

My music has always been characterised by a dark atmosphere, this has usually always been linked to my mood, although I don't really put restrictions in what I play, I usually play what I like.
What is Underwater EP about? What would you like the people to hear in it?

The Underwater Ep will be officially released on a limited edition 2×12 inch vinyl on the 29th of July on the Electric Deluxe label. It consists of two original tracks "Underwater" and "Sweet Silence" and two extraordinary remixes by Stanislav Tolkachev and Lucy & Speedy J as Zeitgeber. The first tracks "Underwater" is a straight track characterised by dub tonalities which is ideal for the dance floor. The second track, "Sweet Silence", features a more broken and hypnotic structure. In my mind, both tracks share a common denominator with the element of water, which I believe is very much present in the type of music I play, so I'd like the public to share this feeling and to submerge themselves in the deeper music elements featured in this release.
Why did you choose Stanislav Tolkachev to remix your track?
He's an artist I appreciate, I like his innovative sound .
Can you tell us about your connection with Electric Deluxe?
My collaboration with Electronic Deluxe began in 2014. I can only say that I feel proud and honoured to have started to produce with the label. As well as being an artist whom I deeply respect, Speedy J is also an open minded person that allows artists to express themselves without restrictions.
DJ Red -Underwater

What are your plans for the rest of the summer? How would you spend winter – in the studio or mostly DJing? When do you feel more inspired to write music?
This summer I'll be touring the Italian peninsula, from Monte Amiata in Tuscany to Pantelleria in Sicily. After that, I'm planning to go back to Berlin to work in the studio. As for the winter… I don't even want to think that far :)…I don't know yet what I will do, for sure I will continue with my residency at Goa, although is impossible to plan everything in detail, as usually there's always something that comes through last minute which changes all previous plans. I feel inspired to make music when I'm quiet and I have no pressure.