The latest in our series of interviews is with the producer of many aliases – let us introduce you to DM-Theory. His new album was just released, which was the reason to hooked up with him via email and learn more about the musical journey of his IbogaTech debut album, his music, and plans for the future.
Listen & support: https://ibogatech.fanlink.to/BrkT
Tell us a bit about yourself – who is the man behind DM-Theory?
Hello Techno Station, thanks for having me today. My name is Marcello Baccheschi, the man behind DM-Theory as well my other two projects M-Theory and Cimi. In 1997 I moved from Italy to London, where I discovered the club scene and psytrance. I started spinning records a year later and was label dj for Etnicanet Records and Neurobiotic Records. I was also an event organizer for a few years. I've been producing music since 2002, and released 3 artist albums and over 200 tracks. In the last few years, I got gradually more into techno and started experimenting with it. I'm part of Ibogatech Records since 2018 and couldn't be prouder.
 Reading the release notes to your new album it is clear that the project name corresponds with DMT – can you elaborate on that?
Initially I had in mind a couple of different names that could have been suitable for the new project. A friend though suggested to look for something easily associated with my main psytrance project, M-Theory, as it could help people joining the dots. One day, while I was brainstorming, I read a research article about DMT (I'm an avid reader on this topic). The light bulb went off and I added the D to M-Theory. For those who don't know about DMT, I can easily say that the D stands for 'downtempo' and DM-Theory is a slower bpm techno version of M-Theory.
In what way it is represented in the music itself?
The album is called 'Breakthrough' and the breakthrough in a DMT experience is when you get launched through the veil into a new dimension. The concept of the album is a 75 minutes DMT-inspired techno journey that starts with the making of the 'spice' and ends with the blissful feelings of the aftermath. Each track and their titles were created with the journey already visualized in my mind.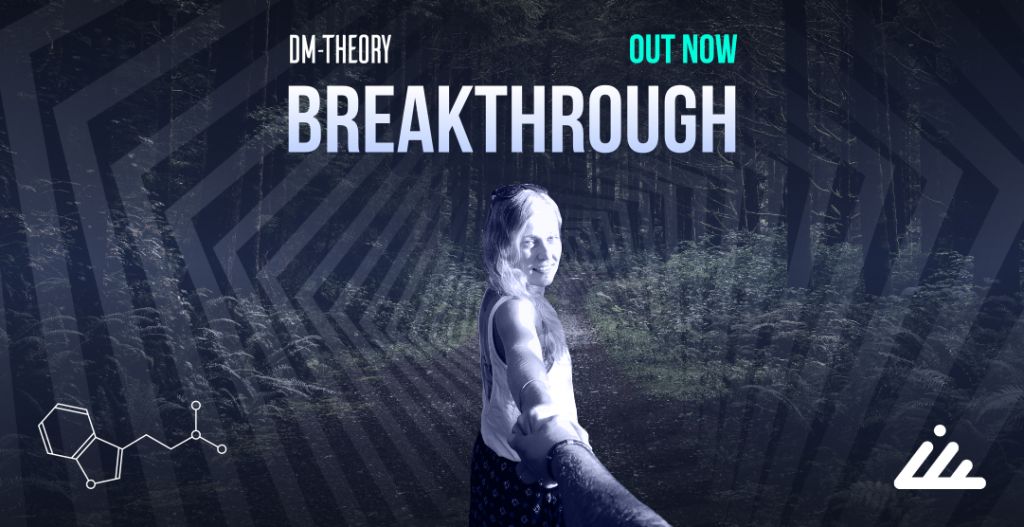 What can people expect to find in the new album? How do you characterize the music in it?
I consider the sound of DM-Theory as techno with psychedelic influences. I used to love techno when I was living in Italy but, after I discovered psytrance, I believed for a long time that techno was too minimal and sometimes boring. About 4-5 years ago I started listening carefully again to artists like Chris Liebing, Adam Beyer, Boris Brejcha. I noticed some psy-like sounds popping up here and there in their sets and wondered how it would be to make techno with psychedelic sounds. This was in a period of my life when I didn't have a great deal of inspiration for psytrance. So, I opened a new project and set the tempo to 126bpm. The first few tracks were too similar to psytrance with not enough techno, but that was my learning process. I think I now strike a good balance between the two styles, about 70% techno and 30% psy.
There are also quite a few collaborations, can you tell us a bit about them?
There are 6 collaborations out of the 10 tracks listed in the album. The plan since the beginning was to keep it within the Ibogatech family. I asked MVMB, Jossie Telch, Boundless, Synesthetic, Tecnica, and Audio Anonymous to be my collaborators because, apart from being friends and involved with the label, they are also great producers. I could see my techno style fitting well with theirs. Eventually, I found a certain synergy with these guys and am really pleased with how the album collabs have turned out.
How are you dealing with the Covid situation?
In the best possible way but it's increasingly a struggle as the months go by. Myself and most artists trying to make a living out of music haven't played IRL gigs since March 2020, and we still don't know when we will be able to perform again. Living in the UK hasn't been beneficial because the government here hasn't really supported the Arts and Entertainment industry, especially the individual artists. The only thing I consider positive about the Covid is that, during the first wave and lockdown, I spent endless days in the studio and managed to write an album I'm very proud of.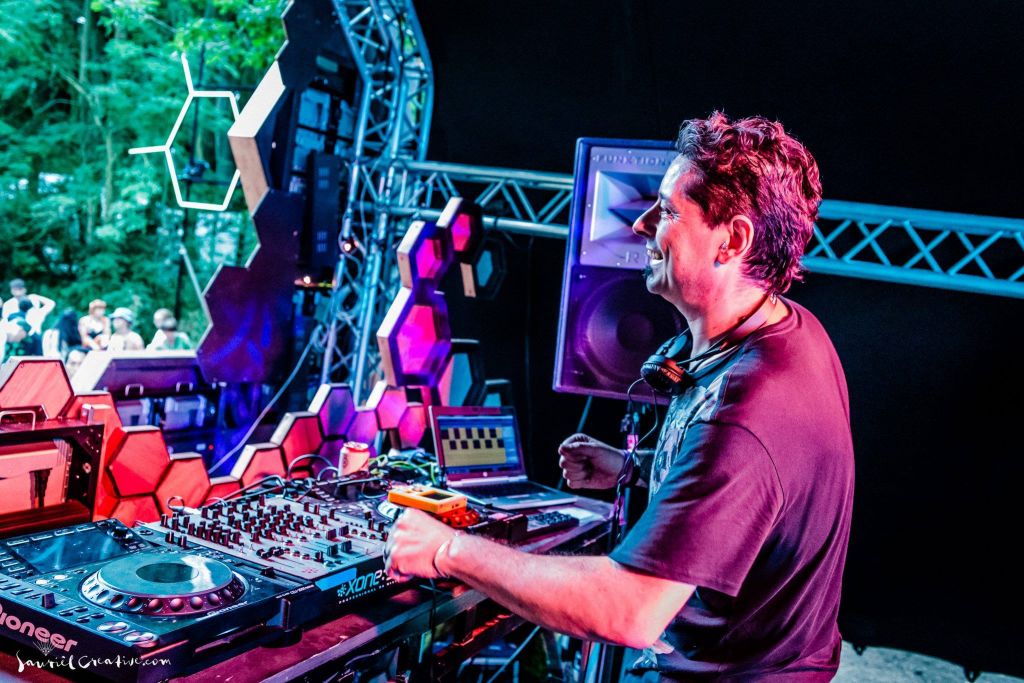 Working in few genres of electronic music in parallel, is that natural for you? What are the pros and cons?
I'd say it has been a natural process in my music career. I have 3 different projects currently but each has been developed at different times of my life. Each one represents the style of electronic music I have danced and partied to the most. It's pretty hard to be consistent with all of them simultaneously and there is a risk of not managing to put enough energy into any. For example, this time I had to press pause on Cimi for a few months in order to make space for DM-Theory. I consider this as a con because at some point I'll have to quickly play catch-up. On the other hand, widening my creativity spectrum and electronic music knowledge is a huge pro because it greatly stimulates my creativity. My brain periodically craves variety in order to come up with new music.
Your future vision for DM-Theory?
I trust it's difficult for most to have a vision of the future right now, at least until we can go back to a more normal way of living. I keep focusing on my music and, while I'm making new tracks, I plan for the future as I go along. Next in the pipeline as DM-Theory is the release of 4 tracks in collaboration with PsyTechProject, aka Gabriel Le Mar, for the legendary Phantasm Records – 2 of them as a vinyl. I also have a new track on the next Boshke Beat Records compilation. Ultimately, I want to play DM-Theory live at parties and festivals around the world on massive sound systems. Organizers take note. I can't wait!
You can hear the album in full HERE.
Feature image © Janio Edwards