Interview With Tensal: For his latest release Hector Sandoval talks Exium, Nheoma and Pole Group
Hector Sandoval aka Tensal is half of Exium – a long-running duo with Valentin Corujo.
20 years of experience and now, Hector Sandoval is now absorbed by his new project – Tensal, and his label of the same name.
Meanwhile, he has landed Pole Group with his first complete EP "Cause Effect" on August 5th.
Tensal – what stands behind this name, what does it mean? What's the purpose of your label named Tensal, as well?
The truth is that I developed the project first, and then the name followed on its own. In one way or another, there is tension present in all of the music I create for this project, so I thought Tensal would be a very relevant name, short and precise.
How does it feel to start a solo project after years of successful work as half of Exium?
We've always worked on our own separate projects, but these had always been outside of the scope of techno. Right now I'm enjoying myself very much, because Tensal gives me a chance to deejay, whereas Exium has always been a live set. I've been deejaying since the early 90s and Tensal sessions demand such a long trajectory. Besides, we're talking about different concepts within the techno sound: Tensal is more direct and minimalist, more of a DJ tool, whereas Exium falls under a wider category.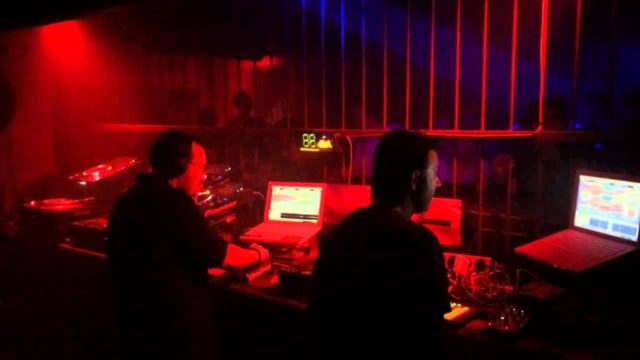 What can we expect from your first EP on Pole Group, how was the process in the studio for it?
The process was quite fast. I bought a new Moog synth a few months ago and I started recording sequences with it in the evenings, in a friend's nearby studio, which has a lot of great equipment. Afterwards, I edited the materials and started manipulating the tracks and adding beats, until the end result was ready.

What are your plans for Nheoma? Will you still be part of it?
We'll be publishing a new Exium LP in the next few weeks. It's been ready since late 2015, but we had problems with the test pressings. Now it seems it will be ready very soon.
Are your goals for the future? Is there something you still want to develop in your music career?
I still have a long road ahead, of course. I'm very active and I'm always searching for new stuff, so we'll continue releasing work by Exium, which mainly concentrates on the live sets, and I'll also publish as Tensal. However, my goal is releasing less stuff, and maybe look for collaborations here and there. But I'm still working on new collaborations and other projects that I will speak about soon.
Tensal – Effect 2 Music Video:
A few more from Tensal:
Follow Tensal on Facebook
Follow Pole Group on Facebook