The World's Techno superstar and one of the most popular performers of today, James Zabiela arrives in Kragujevac for the seventh edition of the VIBE festival, which will be held on 30th and 31st of August. The festival will be held at the Knezev Arsenal.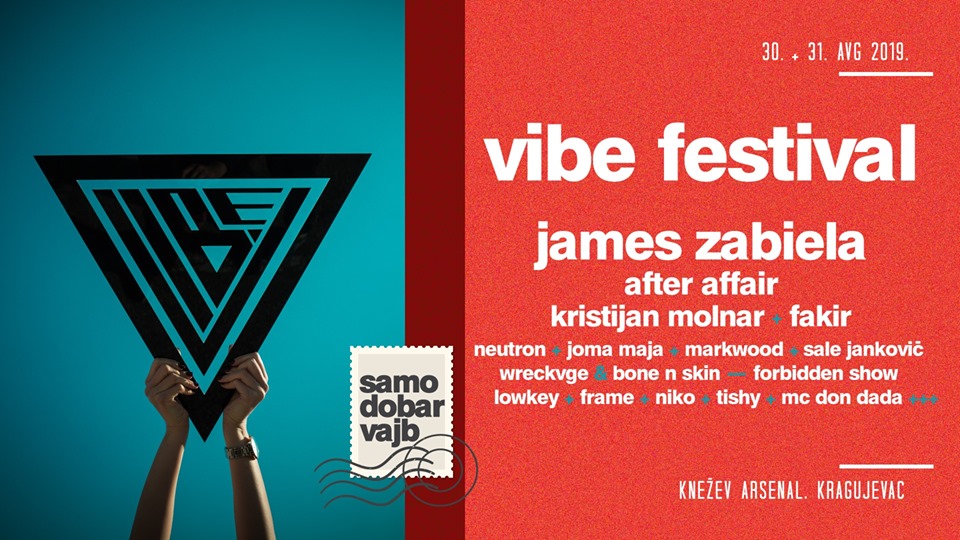 James Zabiela is an absolute virtuoso whose music preformance leaves visitors of the biggest music festivals around the world breathless, so this is the first and unique opportunity for Kragujavec to host a current music star and accordingly with thousands of visitors from Kragujevac are expected and also from the whole country and region. Along with the British music giant, the program will be led by the most sought-after collective of Southeast Europe and After Affair as well as regional stars such as Kristian Molnar and Fakir.
Kragujevac VIBE festival has become one of the most visited manifestations of central Serbia in a short period gathering over 35.000 visitors so far. The seventh and largest edition of the VIBE festival is scheduled for 30th and 31st of August at the Knezev Arsenal in Kragujevac with a unique military-industrial and architectural complex in Europe. The program of the festival takes place over two days on two music stages with unique scenography made only for the needs of the festival, which further contributes to the remarkable festival experience.
All the tickets of the first two sales stages were sold in record time. A limited number of two-day tickets are available at ddticket.rs or tickets.rs trade places.