Get ready for a new festival in the game, you need to visit Serbia's Lovefest!
Among the world names to perform at Lovefest this year are all, from techno legends with more than 30 years of career, to new and currently the most sought-after names on the world electric scene. Thus, the first day of the festival, at the famous Fire Stage, will open the legend of the German techno scene by Richie Hawtin , who should not be particularly impressed. Together with him on August 1, Enrico Sanguliano and Rodhad will perform , and after four years the Dutch star Joris Voorn will return to Lovefest.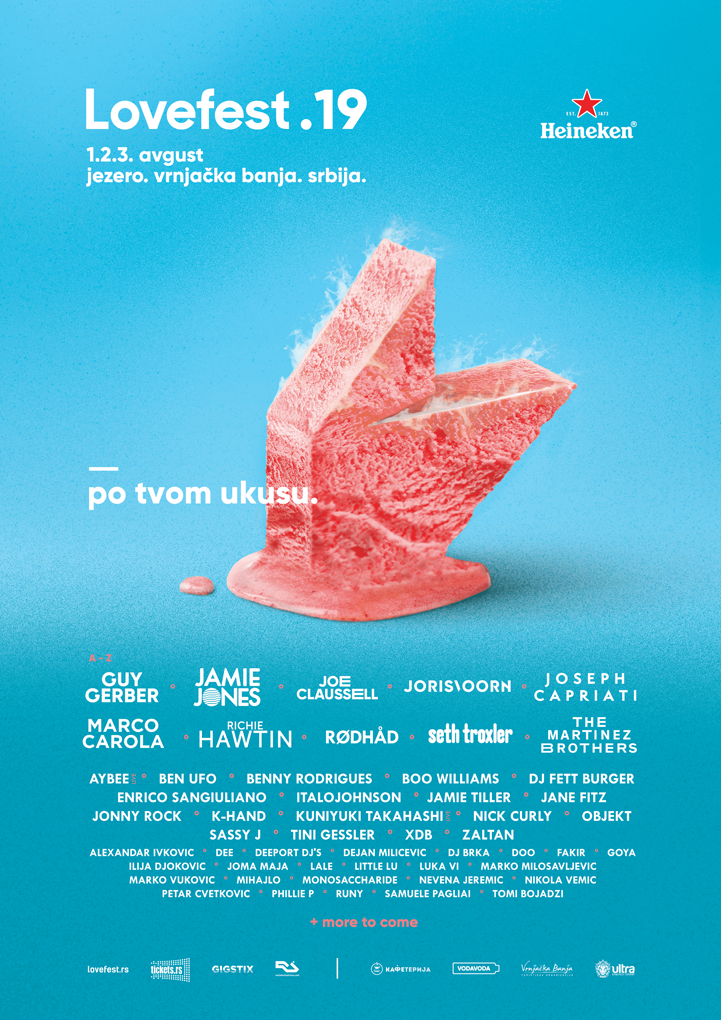 Friday at Lovefest brings some of the longest expected names in Serbia, Jamie Jones and currently the most wanted twin in the world The Martinez Brothers . Guy Gerber will perform on the same evening , and Nick Curly comes to Vrnjacka Banja for the second time . The last night of the Fire Stage Festival can be freely called the Closing Ceremony, because the stars of the evening will be Marco Carola and Joseph Capriati , and will be joined by a trio of ItaloJohnson and a resident of the famous Amnesia Club from Ibiza Tina Gessler .
Seth Troxler , who was listening to Lovefest last year at the main music stage, will open the Energy Stage this year with a special set. As always for fans of underground and vinyl, this stage will present performers who are currently filling clubs like Berlin Berghain, among which are the Facility, Ben Ufo, Boo Williams, Sassy J, Jane Fitz, XDB, K-Hand, Jonny Rock and many others. The legendary Joe Claussell returns to the Energy Stage, whose performance at the Lovefest Closure 2017 is still remembered.
This year's slogan of the festival "According to your taste"
According to the organizers, the slogan of the thirteenth edition of the festival "According to your taste" is not at all accidental. Namely, this year, on the big door, Live Stage returns again in a completely new style and special concert format. Line up of this stage will be announced in the next two weeks, and he will completely complete the music program of this year's edition of the festival and prove that from August 1 to 3, Vrnjacka Banja will be something for everyone.