Man Power Interview – Correspondant Recordings, Life in Mexico and Fart Humor
Geoff Kirkwood aka Man Power is the British musician, currently based in Mexico. He is famous for producing brave and genre-escapist tracks and open-minded DJ sets. We caught up with him in the middle of the week before the gig in Tel Aviv and asked a few questions:
The first thing I thought about when reading your standard biography was why Mexico? Born in the UK and moved to Mexico, not Berlin. Why?
I lived in Berlin before Mexico, so I still fit the cliche. 
I think it's important for anybody doing a creative pursuit to get out of their hometown, as it also means getting out of their own bubble / comfort zone which is conducive to exploring the realms of your personality a bit more fulsomely. 
After a really short while I'd felt I was just in a new bubble within Berlin. 
I guess that happens wherever you move to after some time, but the whole process was expedited due to the amount of people I already knew in Berlin, plus the fact that everybody I spent time with had some connection to the music industry.
 Mexico has an amazing balance of frontierism and cultural history.
 It's steeped in its own particular artistic history, but is now embracing the eurocentric House and Techno scene, while putting its own spin on things. 
I'm travelling pretty much constantly these days, so Mexico feels like as good a place as any to come back to.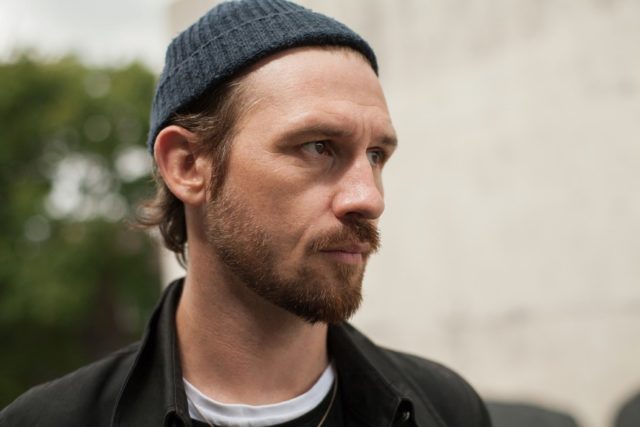 How is the nightlife there? We had an article about Ciudad Juares and people say that life in Mexico is very twisted in general, is that so?
I'm playing Hardpop in Juarez for the first time next month, which I'm really excited about as everyone tells me the club is one of the best in the world.
 The nightlife is amazing in Mexico. 
I'm obviously generalising, but Mexican people have a great sense of fun and adventure about them, and they love to party. 
Like anywhere in the world, every city has it's own personality, but I get just as much from the unbridled optimism of somewhere like my home of Monterrey, as I do the cosmopolitan vibe of a metropolis like Mexico City.
Many artists say that they are not staying within genre frames. What is it like to you? Do you float between different influences like acid, post punk, new wave, disco, and go with the flow? Where are you now?

I don't really recognize genre so much I guess, unless it's for use in trying to conveniently describe something to somebody else, but even in those cases if it's a track I like I'll normally say it sounds like several different genres; "it's like blah blah blah, but with a bit of blah blah blah, and the bassline is totally blah blah blah".
 Genre really only exists as a tool for critics and sales people. 
I've never said that I don't stay in genre frames, but I think that's mainly because I don't think I really perceive them when it comes to the music I play.
 I just play tracks I like, and I like a wide range of music. 
I tend to think other people are the same, just some of them may have a more narrow spectrum of taste.
What is your relationship with Correspondant? It is a special label, are you planning to release your next album there?

Correspondant have been a home for me for the last 3 years. I've actually released twice as many tracks on that label than any other artist, and they'll always have a special place for me regardless of any other labels I may release on, or after I launch my own label this Autumn.
 I'm happy to call Jennifer and Noura friends, and I owe them so much for believing in me before anybody else.
 As for the second album, at the moment I'm not thinking about it past actually getting it finished. After that I'll definitely be chatting with the guys at Correspondant, and we'll collectively decide whether or not it's the best place for it to go.
Ok, now: Planet Cock – why this name for the record? You bring pretty much severe sexuality to your music, how does that work?
Truthfully? I just have a really childish sense of humor and dick and fart jokes me make laugh.
What's your recipe for a perfect quiet evening? We all need those sometimes.

My fiance, a deck of cards, and a pad and paper to keep score with Canasta.
 Sad, but so, so true.
Tel Aviv has been in your route in the past few years..been playing in a few clubs, spending time in the town ..can you tell us about the city vibes and what attracts you there ?

Tel Aviv is special to me. Before I even had a record out I was asked to play there. It was one of the best parties I've ever played in my life, and I've been going back at least twice a year ever since. That says everything about the city and its attitude to new music. There's a really rich seem of good taste that runs throughout the nightlife in the city. People have an open mind and an open ear. As soon as it gets dark there's a palpable buzz when you walk the streets. Whether it's music, food, drink, art or anything else, Tel Avivians have their own approach and a limitless enthusiasm which makes it one of the most unique and exciting places on earth.
Man Power XLR8R Podcast:
RSVP to Man Power Show in Tel Aviv HERE
Listen and buy Man Power "The Tourist" HERE