The Detroit city officials have already proclaimed the ongoing week a "Techno Week" and now we got the news that the godfathers of techno have been honored by the Spirit of Detroit.
Eddie Fowlkes, Kevin Saunderson, Juan Atkins, Paxalau promoters, received the Resolution Award for the impact they are making into the city's life.
Initially, the Spirit of Detroit is a statue, that represents the city spirit. The statue is frequently dressed in sports jerseys when local professional teams are in the playoffs.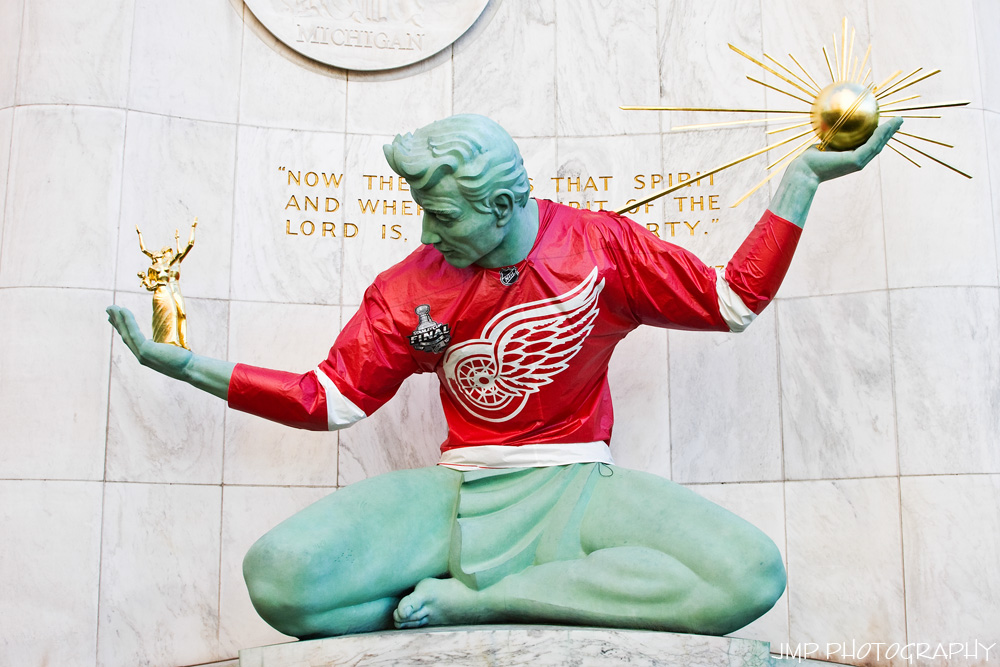 All photos belong to Jessica D. Trevino – Detroit Free Press