Today we have been seeing a story shared by a young DJ and raver who was a victim of needle spiking yesterday, at Berghain.
First, let's say the most important thing about needle spiking. This is a disturbing crime which involves giving a person an injection of harmful drugs without their consent. The needles are absolutely tiny – we're not talking about the whoppers you might see at your dentist.
Needle spiking started happening at parties, raves and clubs in the UK, and is on rising in the last three years. According to the National Police Chiefs' Council (NPCC), a total of 1,382 incidents were reported between September 2021 and January 2022.
Zanias aka Alison Lewis, Australian born and Berlin-based DJ, shared her experience about the incident. We are hoping that the responsible will be caught, as it appear this was not an isolated case.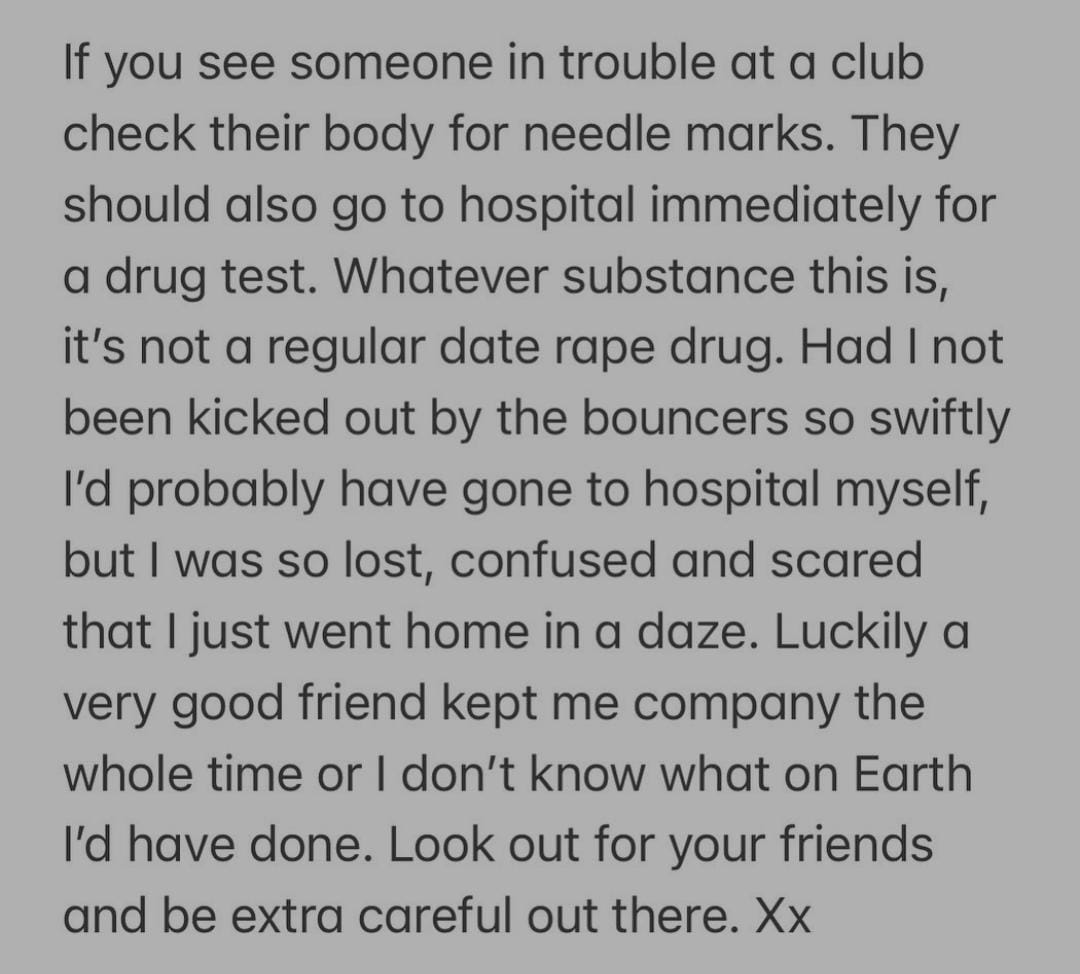 Read her posts in full HERE.
Stay safe guys!