Here are the latest techno news:
PRINCE OF DENMARK NEW LP – a 23 track LP titled "8" will be released on Forum – Giegling's sub-label on December 9th. It's the first Prince of Denmark 2016 release even though the artists released 2 EPs this year, one as Traumprinz and the other as DJ Metatron.
AWAKENINGS 20TH ANNIVERSARY – five parties are planned between April 13th and 16th, with four night time and one day time events taking place at the Gashouder, Amsterdam. The day session is reserved for Joris Voorn, Ben Klock, Adam Beyer, Jeff Mills and Chris Liebing; while Derrick May b2b Kevin Saunderson, Sven Väth, Nina Kraviz, Joseph Capriati, Marcel Dettmann, Dave Clarke, Luciano, Seth Troxler, Len Faki and Ricardo Villalobos play the night events.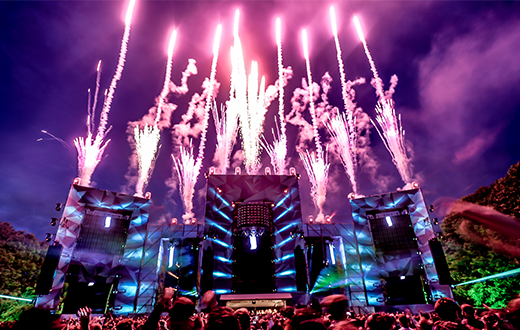 FABRIC TO REOPEN – the club will reopen with a new set of licensing conditions such as the use of a new ID scanning system, enhanced searching procedures, physical changes to the club, and lifetime bans for anyone found in possession of drugs or attempting to buy drugs in the club.
LEVON VINCENT NEW EP – a 2 track EP "NS-15" will be released on Levon's Novel Sound label November 30th. The tracks titled "Berlin" and "NYC" suggest the influences of both his native New York and his new Berlin home.
JAMIE JONES & KATE SIMKO ANNOUNCE LIVE ORCHESTRAL PERFORMANCE IN COLOMBIA – the 2 artists have collaborated since 2015 when they released their first single "One Time Game". On December 3rd they will merge classical and electronic music in Bogota, Colombia.
PRINTWORKS, LONDON OPENS IN JANUARY 2017 – a new 5000 capacity experimental venue with six different event spaces which will be used for both underground electronic music gigs and immersive theatre experiences is set to open.
2 AMSTERDAM CLUBS GET 24 HOURS LICENCES –Nachtlab (Warehouse Elementenstraat) – home of the techno event HYTE and Ven Amsterdam now have exclusive 24-hour licenses making Amsterdam a 24-hour city.
RA's Carl Cox documentary, Space Is The Place, to air on Channel 4 –
The 45-minute documentary, follows Cox across the 2016 season in Ibiza, from the Music Is Revolution opening in June through to the closing in September. It offers a behind-the-scenes perspective on a pivotal moment in clubbing history, and a window into Cox's life.

Facebook: https://www.facebook.com/NikaExploreDreamDiscover/