Rising name in techno Diego Infanzon has a unique vision of techno that has easily captured the ears of ravers worldwide. Diego's passion and talent are about to pay off, positioning himself as one of the main techno artists, not only in Uruguay but as one of the most promising exports of Latin America.
Infanzon has managed to release on "A" class labels such as: Cod3 Qr, Intec and Unrilis. Now he's back on Christian Smith's Tronic and here is what he had to say about his new album 'Go Back To The Basics' and upcoming gigs.
What does the title of the album 'Go Back To The Basics' refers to?
It means exactly what it says on the tin! I wanted to get back to the basics, to the simplest things in life and re-connect with myself. Being able to disconnect yourself from this fast and ephemeral world is important. I think that life is like a circle, and sometimes we must go back to the first point and start again to find another perspective.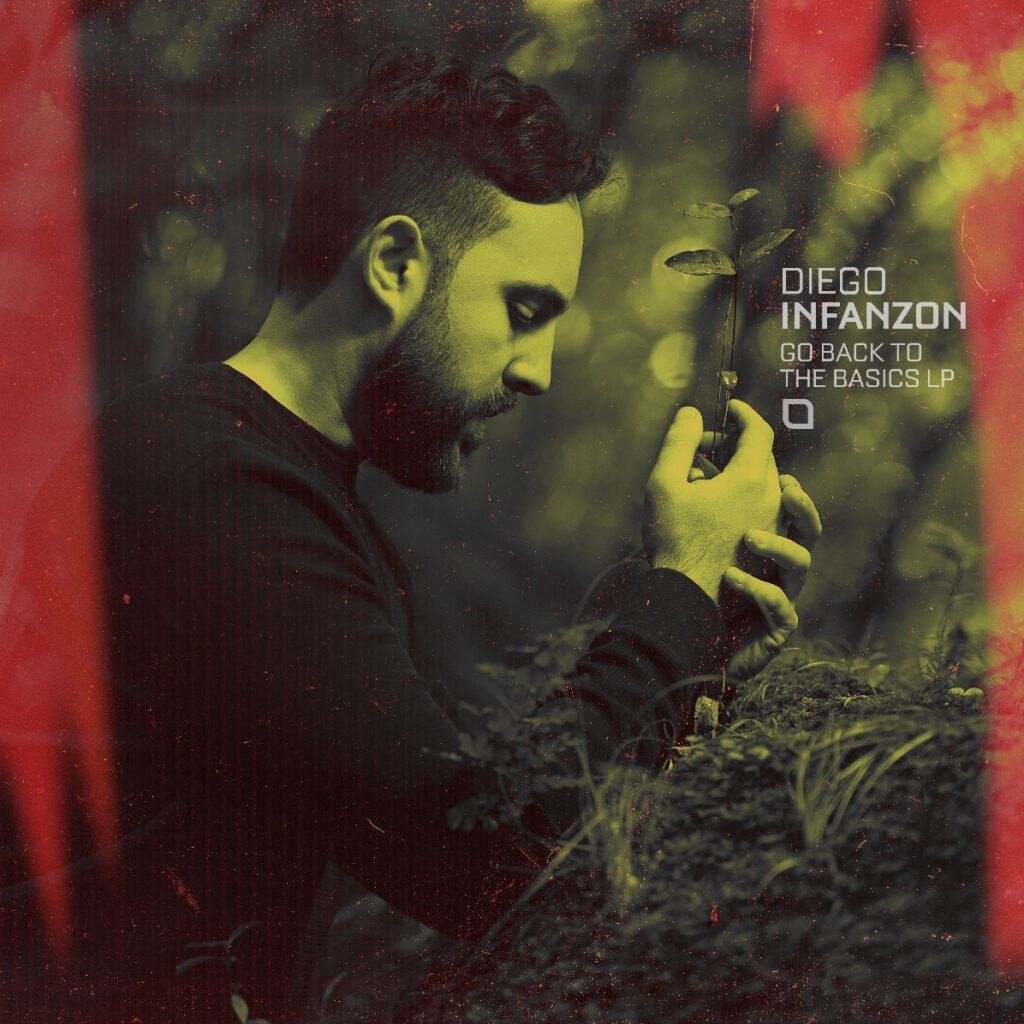 What inspired you in the process of producing each of the tracks on the album?
The idea behind it was being able to express myself in all the styles of music that I produce. It revived my passion of the early days and enabled me to make tracks which I feel are more timeless. It doesn't matter what genre they are, it's all about the music which is made from a moment or feeling when you are in the studio. There is always a story behind each track, some are faster, others happier, and then we have those that are more complex.
During the pandemic I changed my style a little and stopped worrying about making music for labels. I consider myself an electronic music producer and DJ, but I always try to change the direction and explore new horizons. In the album you'll find some tracks that have been inspired by people in my life, such as 'A Guy Called Fabricio' that's a tribute to my nephew.
'Between Two Parents' relates to my parents who have never really understood my job! So that's quite a personal one for me. Electro tracks including 'Never Grow Old', 'Oil Temperature' and 'What You Wanna From Me' were all made during the pandemic, which I struggled initially for inspiration, especially for techno and dancefloor focused music, as everything was closed. I tried out Electro and these were the result. I really love them and maybe they are some of my favourite tracks.
What kind of ambiance you were aiming to achieve in this release?
The atmosphere of this album is to convey something completely natural. My life had become more minimal these days and I wanted to showcase that in my productions, by keeping things simple.
I'm much more aware of my emotions and spend a lot of time outside the studio, which encourages me to make better music. I get inspired by the outside, and disconnecting, and things I do on a daily basis to help me feel happy and content.
What were your working tools and some of the techniques you used in the studio when producing the tracks?
Most of the tracks are sampled. Yes, I record my ideas from a Synth or VST, and then chop some from old tracks and use them again on a sampler. Samplers are the simple things, but if you know how they work and can process them in the right way, then they can become something completely different. I am a big fan of this old school technique.
What is coming next under your sleeve and being cooked in the studio?
I'll have an electro track on Tronic's VA and then a track for Anja Schneider's VA on her label Sous Music. Anja was one of the first people that listened to this album. I really respect her career, she's also an amazing person and has become a friend. I am really excited to be releasing on her label. There is a couple more to come in 2023, but I can't yet announce those.
What are your touring plans for the upcoming months? Any particular venue or festival that you are really looking forward to play at? and why?
At the moment the focus is to make as much music as possible. I feel very blessed and grateful for the support I have had so far. We have a release party here in Montevideo in my home country of Uruguay in November, so I will play an extended set with some local talent.
I would love to play Watergate one day! That club is where so many iconic DJs have played, so it would be a nice one to cross off my list.
'Go Back To The Basics' is released on Tronic on the 7th October. You can pre-order here.