With the release of "Papillon" in 2013, Klaudia Gawlas chiseled her place among the top rungs of the Techno world. For nearly two decades the thoroughbred musician has been following her calling, headlining events around the world, trooping together fans and topping the lists of DJ polls.
Bookings for Mayday, Time Warp, Nature One, Awakenings, Tomorrowland, Brazil, Argentinia followed and Klaudia kept on nurturing the ever-growing community of fans around the globe with every gig. She partnered with Eric Sneo, running the cult-label MOD together. Her LPs "Zeitgeist" (2013) and "Vision" (2016) in combination with her immortal single "Papillon" established her reputation as a producer.
On the 24th March Of this year, Klaudia is launching her own label and party brand 'Illusion', 'YDK' is the first single to launch it. And so, this was a great opportunity for a one on one interview with her about it.
First, congratulations for the upcoming launch of your new label and party brand "Illusion", can you tell us about your musical vision for this new imprint?   
The first few releases on the label will all be my own, as I have so many that I love and want to share them. Essentially that's also why I came up with the plan to have my own label one day, as I have a lot of music that maybe doesn't work for other labels, so what other way can you get music out there? Do it yourself. To have control over your releases is nice.
YDK is the name of your first single on the new label, what does the name stand for and why?
YDK is an acronym for 'You don't know', and that's the main vocal hook also in the track. It's a classic vocal from my time in New York. I used to live there, and study when I was younger and when I started to DJ there I have so many fantastic memories about the city of New York, I just love it. It seemed fitting to use this for my first release on Illusion. Another important point of view is there are so many people that don't understand others, situations, emotions and more in life. So, it's a way of saying you don't know what's going on with that person, and many people can feel misunderstood.
What kind of ambiance you were aiming to achieve in this track? 
The track describes the way I try to live and Shows how I have in the past. I guess you can say that I didn't go left or right and made no necessary compromises in life. It's a straight techno track which has been made for the dancefloor, to enable people to have a great time and let go, stop overthinking. It brings some rough energy, but also the synth helps to take you on a journey.
What were your working tools and some of the techniques you used in the studio when producing 'YDK'?
I don´t think that I used something special. I work with Ableton. This one was made when I just wanted to have a short studio session. I already had an older track, which was powerful, but suddenly I took out everything beside the drums and added the synth and the vocals I've found – that's it. Sometimes the easy things make me happier I have to admit.
Tell us a bit about how it all started for you! What pushed you into becoming a performing DJ? and which artist inspired you the most when you first started your musical journey?
To be honest, I was a pretty happy raver in the 90s, and I've never thought of becoming a DJ.
I always wanted to make music in my life, as I really love and admire music, but I was born in a family where no one was really in touch with music. My mom was a huge fan of music and listened to it a lot. I also had to dance with her sometimes, which was quite funny.
My biggest problem of becoming a musician has always been that I could not play any instruments and we didn't have enough resources to pay for lessons. I tried to teach myself Guitar a bit and Piano. But that's it.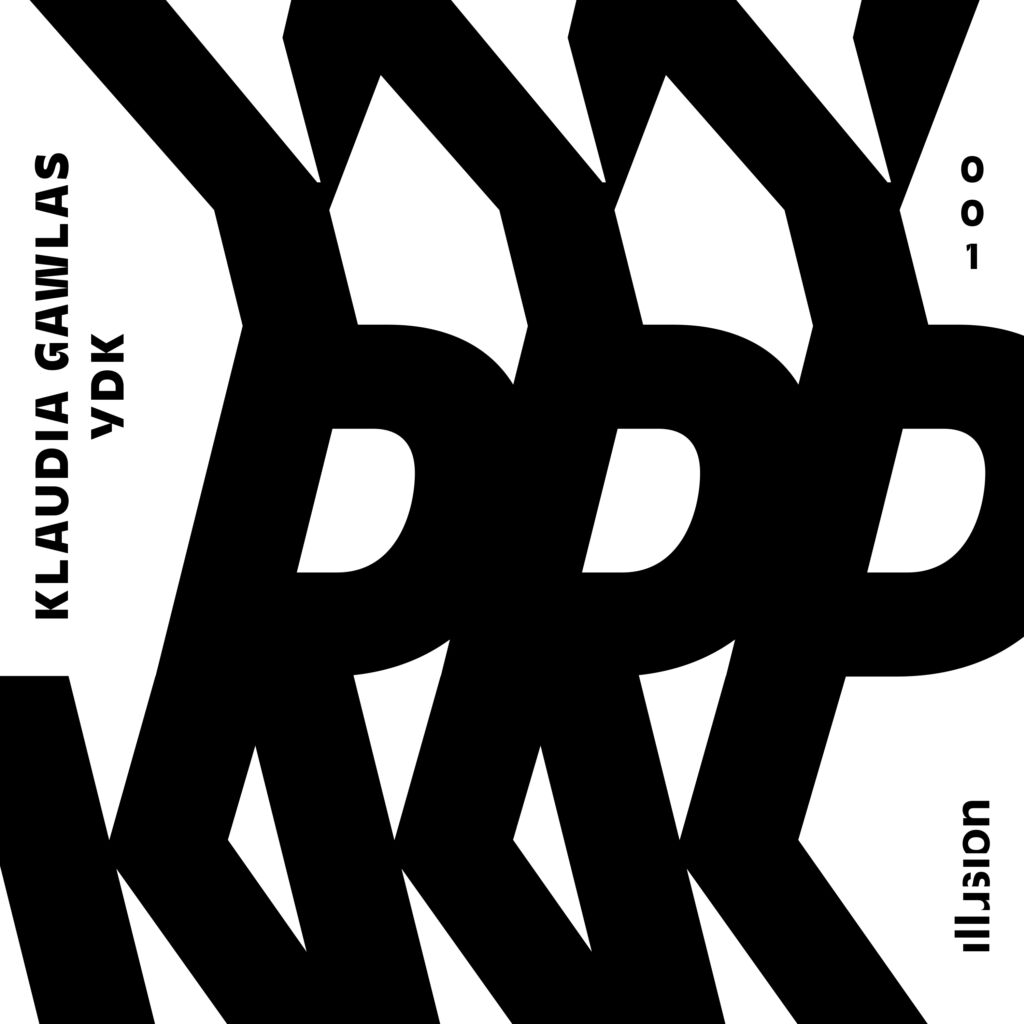 When I went to America to improve my English, I ran into some funny hip hop DJs around Minneapolis. We became friends and I started to spin some techno with them. It was pure fun. We were hanging out every day making music together, so this is how I came in touch with DJ'ing. Started to love it and the feelings it gave me – I was totally addicted. This was around 2002 and the only way to have techno in my life in the USA, was to play the vinyl I've found there.
I don't know what it was that really pushed me into becoming a performing artist, because it just happened out of the love for the music, the way of living and the atmosphere in the club with my friends and like-minded people. I played for friends, had some gigs in clubs, became a resident in my hometown and then it became bigger and bigger. During that time and in the beginning of my journey of discovery in techno I was very impressed of Jeff Mills, DJ Rush, Carl Cox and Monika Kruse.
What is coming next under your sleeve and being cooked in the studio?
For sure the second release on my new label Illusion Recordings. There is still a lot to do, we are still working on the covers for the next ones and so on.
What are your touring plans for the coming months?
To be honest it's busier than I thought it would be. I am playing in Germany, Hungary, London, Belgium and Amsterdam soon, which makes me really happy. The summer season is knocking on the door, so I am looking forward to some great festivals and to be able to meet all my friends and colleagues I usually cannot see that often during club season.
Any particular venue or festival that you are really looking forward to playing at next? and why?
For me it's Nature One Festival. I've played there for so many years and it's the festival in Germany that melts my heart every year. The tent is full of real techno lovers and it's so nice to party with them. It´s still the biggest techno festival in Germany. But it's always hard to pick just one. Festivals are always nice to play, you meet many colleagues, friends, and fans. It's all about fun and music, and maybe some good drinks.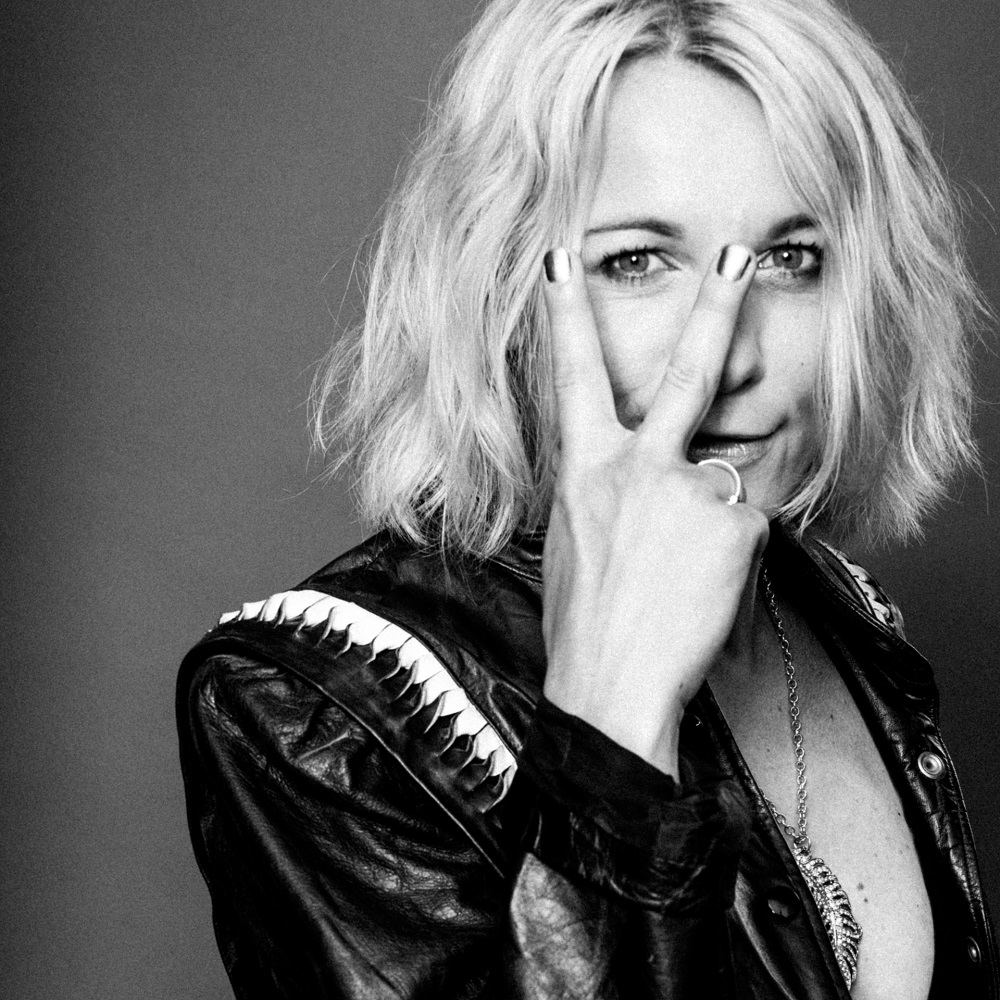 We know crazy things happen at clubs and parties all the time, Can you tell us about one memorable incident that happened to you?  
So many crazy stories. But the funniest one was in my beginnings. I was booked for a boat party and the organizer called me and said " Yo, Klaudia, nice to meet you. Listen, we just had a meeting and we decided that you have to wear a red bikini on stage" I thought he is kidding, but he said, no, it's true, cause every girl has to wear a red bikini like at Baywatch movie.
I think it took me a couple seconds to realize what he was saying, and I just answered "Man, listen to me, I won't do this. Book someone else but leave me alone."  Later he realized, he called the wrong Klaudia. One of the dancers was also named Klaudia and he just dialled the wrong number. I will never forget my face when he said that. I still see myself wearing a red bikini on stage. Sooo funny….