Sian was born in Ireland and raised in the south of Spain. And he is not what you think. Not just a DJ, not just a musician, not just a label owner. He is a deep diver when it comes to philosophy and idea of the music he presents.
He has been into electronic music since young age and when being on course to study marine biology, he was offered to release an EP and subsequently chose the path he is on now. But Sian's interests spread wider than techno scene. He is into cosmology, marine biology, and brings the occult messages to people with his works.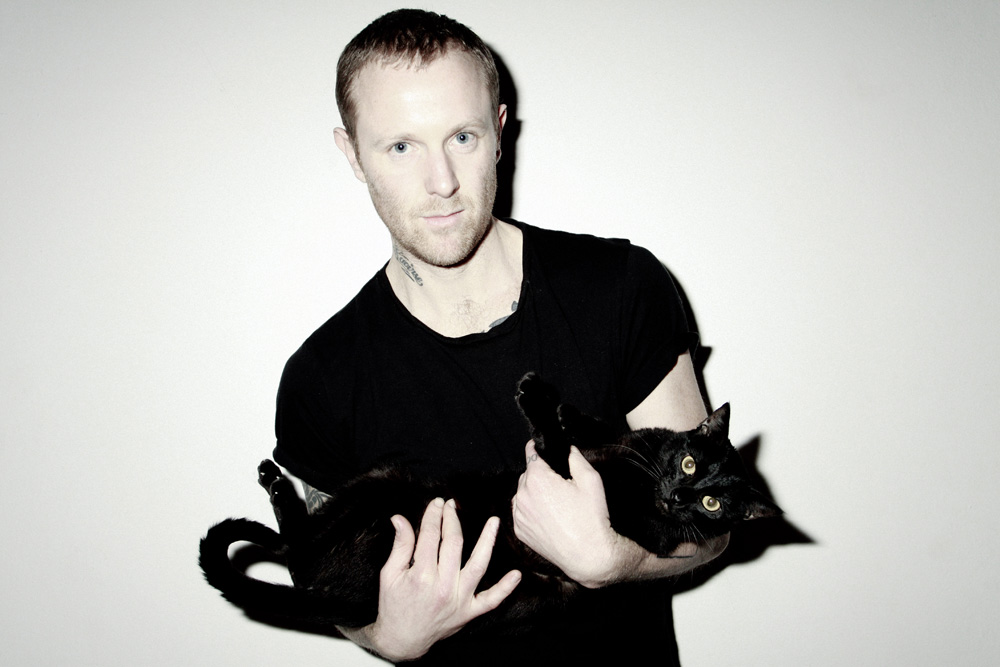 He chose this photo for "2 Metres Above Midnight" album cover and that was not a gesture to awe the audience:
"I wanted to try to convey some of the voodoo or black magic ideas I put into my music or dj sets. I am quite interested in the occult and if you look closely there are quite a few hidden symbols and clues in what otherwise seems like a quite simple techno long player album."
TS: – Your biography states that your interests go far beyond electronic music. Like marine biology and cosmology. Tell us more about that – what exactly excites you?
Sian: I have always been interested in Science, growing up mostly on the beach and exploring outdoor areas with my brothers, I got interested in wildlife and snorkeling, which lead to a serious love of the sea. In my spare time I'm always reading about the latest developments in space exploration, trying to keep up and understand those huge ideas. In fact, I feel like its very closely related to music composition and running a label, it's all one big ecosystem or star system, where each genre or label could be an organism or planet!
TS: – Do you know there's a record of whale songs, released on Capitol Records in 1977? 
Do you collect interesting stuff like this one?
Sian: Yes, I have heard this one actually; a friend used to trip out on this stuff. Really interesting how similar their frequencies are to Opera etc.
TS: – Quoting your RA page: "…he chose early to drop out of normal society and engage in the extraordinary. Adhering more to the avant-garde side of club culture". What was that extraordinary society that you got engaged with when you were younger? How did it influence you?
Sian: When I first started going out to parties it was more free and experimental maybe? The parties were warehouse things, with no specific music style. People would travel for ages into the woods too, to have huge raves, it felt quite tribal and rebellious.
TS: – What's the main thing about the music you produce and the music you sign to release from other artists?
Sian: It has to be unique. Like you could hear the artists' lives in their tracks. A lot of the artists on the label have had crazy interesting lives, and lots of adventures, so this usually shines through!
They also should have the right attitude, not in a hurry and willing to devote time to building something solid.
TS: What's special about your new release? Any outstanding inspiration?
Sian: This new release – Ghost in the Shell, was inspired by one of my favorite Manga movies. It was a huge inspiration for modern sci-fi too- The Matrix etc. I wanted to make something that honored that sort of poetic, melancholic but high energy feeling of the movie. It´s quite spaced out and melodic but with a strong bass line!
Sian's top 10, inspired by his latest release:"