As the grand weekend of the Movement Festival is approaching, we are diving deeper in being devastated about not going.
Not only the lineup of the festival is great, and the afterparties look like THE parties of the year 2016, it's also the desire to touch the greatness.
Everything connected to Detroit is cherished in techno community, like a box with childhood treasures and grandma's photos. That's understandable, considering that Detroit is the motherland of techno and this Movement festival will be the 10th and that's huge.
But did you know that the festival itself has started 16 years ago at the same place, but changed a few names before sticking to Movement 10 years ago? Now you do.
So what would we do if we were in Detroit this coming weekend?
Fri, 27:


First of all, the opening event at "The Works" is a must. The Works is a nightclub that has been renewed just recently and has a perfect sound to host the great lineup:
Function
Anthony Parasole
Drumcell
Jeff Derringer
Aaron Clark
Paul Fleetwood
Israel Vines
Corbin Davis
Joel Morgan
Joe Sousa
Pinion
Lindsey Herbert
Music Gallery Four at The Baltimore Gallery
A secret event without lineup and any tips except the place. The Baltimore Gallery is a new art gallery that will host the guests for the second time after the success of 2015'event.

Sat 28:


Tresor 25 Years at Tangent Gallery.
Three techno legends – Detroit, Movement and Tresor come together in one place to celebrate 10 years of the festival and 25 years on the club/label.
An epic night with an epic lineup:
Moritz von Oswald
Regis
Dasha Rush
Mike Parker (live)
Silent Servant
Terrence Dixon (live)
DJ Stingray
Claude Young
Anthony 'Shake' Shakir
John Collins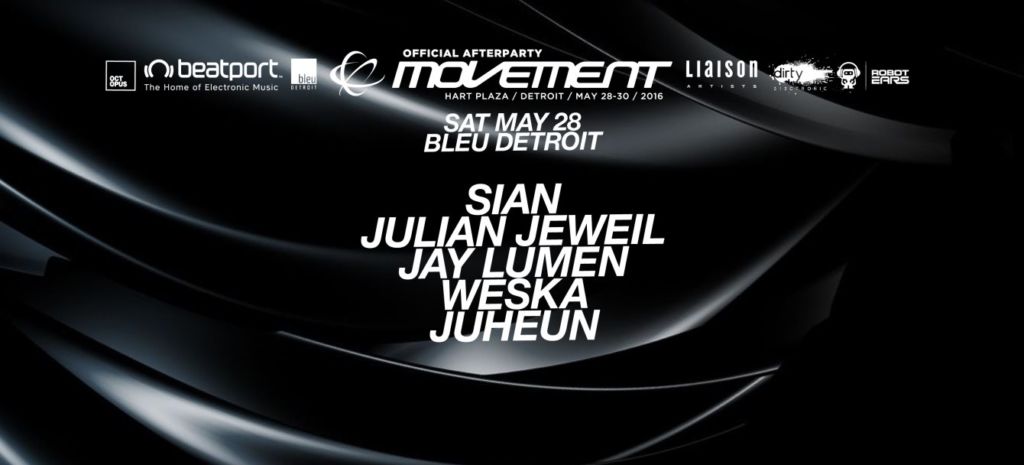 Octopus Recordings: Official Movement After Party at Bleu
Sian takes his label and colleagues to Bleu – a cozy bar/club for a loud techno afterparty.
Sian
Julian Jeweil
Jay Lumen
Weska
Juheun

Sun, 29:


Interface – Scene 2016 – Movement After Party at The Works
Another afterparty to add to your list.
Perc
Adam X
Headless Horseman (live)
Cassegrain (live)
Kyle Geiger
DJ Hyperactive
Andrei Morant
Raiz
Milkplant
Mike Gervais
Doubt
Anthony Jimenez
Ajhenda
Cesar Acosta

Mon, 30:


Onlythebeat and Crosstech London presents Detroit Yacht Party at The Diamond Belle Boat
The best way to clear your head – a party on a boat that cruises the Detroit river with 12,000 Watts of sound and two scenes.
Dabura
Chris Robert
Imjustinbraun
Oliver Caine
530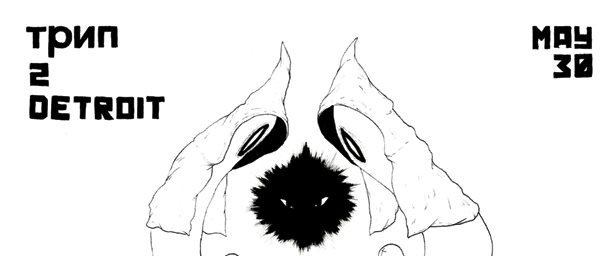 Trip 2 Detroit: An Official Movement Afterparty feat. Nina Kraviz, Bjarki, Terrence Dixon More at Populux
Nina takes over the Populux club to fill it with trippy трип sound with the help of these guys:
Bjarki
Terrence Dixon
DJ Stingray
K-Hand
Luke Hess