Techno was created and developed far away from the mainstream. The underground sound got its deserved popularity in the past few years but there is a lot of movement in sound with sub-genres and a lot of talent you may not hear about.
We believe underground producers and labels deserve special recognition, so we will be dedicating this feature to a true legend on the techno scene, Miss Djax.
Saskia Slegers, better known as Miss Djax, or as many say 'The Acid Queen', is living proof that age doesn't necessarily always brings peace. For more then 33 years now, she has stomped on the face of techno and acid with hard punishing beats and radioactive sounds. The ferocious releases on her Djax-Up-Beats label helped Chicago and Detroit sounds gain foothold in Europe, as Djax Records was one of the first European labels to put out techno in the early nineties.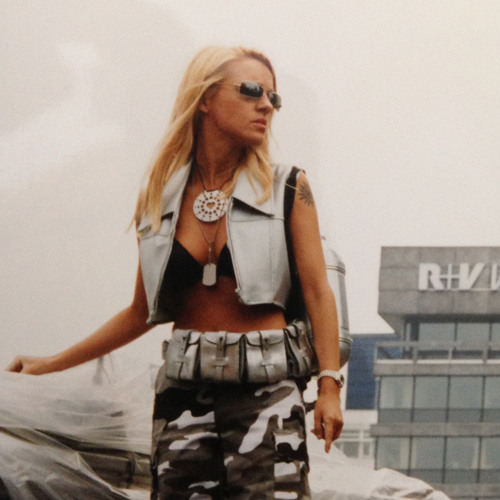 Miss Djax started her DJ career at the age of sixteen. Her musical roots can be traced back to disco, funk and new wave. At the age of eighteen she formed the band 'B-System', a new wave band in which she played the bass guitar.
Having worked in record shops for many years, Saskia met a large number of promising artists whose music never got released because, according to the Dutch record-companies, it was "not commercial" enough. That triggered her to start her own label and in 1989 Djax Records was founded.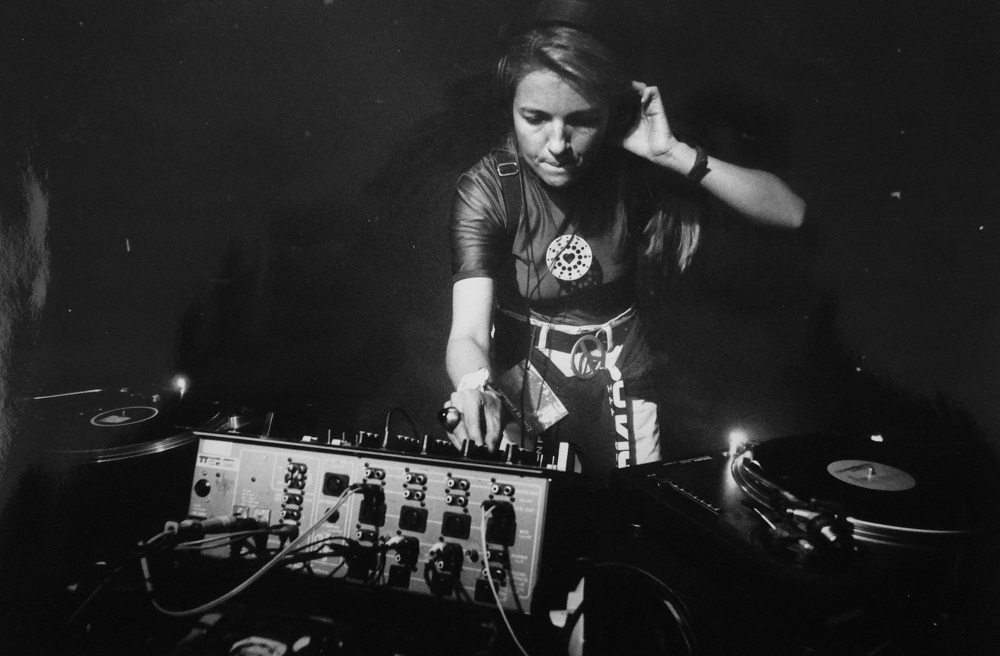 Miss Djax had her international breakthrough when she played at the notorious MayDay rave in Berlin 1992. One year later Germany's leading dance magazine Frontpage declared her 'DJ of the year'. In the following years her name was always in the international top 10 rankings.
In that same year (1992) Saskia went on a 2 week trip to Chicago and Detroit to meet her favourite producers in person and to see with her own eyes were it all had started.
Four years in a row, from 1995 to 1998 she took part in one of the major techno happenings: The Love Parade in Berlin. In 1998 Djax even had the privilege to start at pole position! Many people will remember the 20-metres long red/silver Djax-Up-Beats rocket with 20.000 watt of acidtechno terror on board! Miss Djax also played two times, in 1996 and 1998, at the Love Parade end manifestation at the Victory Tower in front of millions of people.
Besides the worldwide respected releases on Djax-Up-Beats, Djax Records is also known for being the first company to release Dutch spoken rap-music, later called Nederhop. In 1991 Saskia discovered The Osdorp Posse that soon became the most popular rap-band of the Netherlands! In 1995 they won the Dutch Popprijs for being the most innovative Dutch band! Also ABN and Spookrijders were two of Djax's successful nederhop bands.
Not only the music but also the looks of Djax Records have always been important to Saskia. Since 1991 she is working with Alan Oldham, the famous illustrator from Detroit. Till today Alan made hundreds of beautiful illustrations and five Miss Djax comics for Djax-Up-Beats. Saskia also worked with Zender and the famous American illustrator Ed Repka, who is well known for his Megadeth album covers.
Miss Djax is a true techno pioneer who's still deep into her game. She is living proof that DJ passion never dies. For over 25 years now, she has stomped on the face of techno and acid with and marked Berlin Love Parade. HerDjax Records was one of the first European labels to put out techno in the early nineties and noq Djax can look back at an impressive catalog of over 400 releases. She is a legend you must see in action!