Victor Ruiz returns to Noir Music in a blaze of glory with an exciting three track EP entitled 'Berlin Beauty'. No stranger to success, Ruiz has amassed a sparkling catalogue of tracks released on high profile labels including Suara and Drumcode. And his blossoming collaboration project with German Techno goliath, Thomas Schumacher continues to bare more of his best work.

"I had to make a song inspired by the city that is now my new home – Berlin. The track is just like the city -raw, dirty, emotional and strong. This EP couldn't be a better fit to translate where I am now and where I want to go"
– says Victor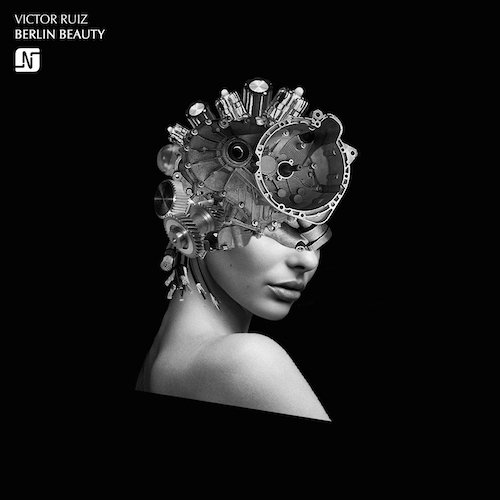 Title track 'Berlin Beauty' is a fierce powerful slice of contemporary techno. Scattergun hats and insistent polyrhythmic synths draw the listener in as grimy bass shots fire off indiscriminately all adding to the growing tension of the well-constructed percussive underbelly. The payoff comes midway as a gritty neuro bass is let loose for complete dancefloor mayhem. Next up, 'Scorpio' also has a sting in its tale. Pounding 909 kicks power the opening section before layers of percussive energy raise the bar. Industrial and floor destroying in equal measures.

Finally, 'Down Under' a slightly more muted, atmospheric track. Emotive and raw, this will get the room in just the right mood. "A homage for the distant land of Australia – a country that I love. The melody and harmony are very introspective and emotional in here, and it's also my longest track to date. It never stops evolving and developing, until it unveils a very beautiful melody".