Charlotte de Witte is in her early twenties and is already there – on that huge festival stage, making thousands go mad with her dark, mesmerising, trippy techno. Her latest release "Trip" is on Beatport techno top 100. A happy, cute young woman produces the darkest shit you can imagine before entering the industrial zone. We caught up with Charlotte and had a very nice talk.
Read how a fresh talent enjoys the favorite thing in the world and cherishes the moment.
Charlotte de Witte Interview:
Hi Charlotte, thank you for finding time to talk to us. How has your summer season been? Anything special to remember?
Thank you very much for having me! Summer season has been amazing! It's also been quite an unusual one since I've been on my first North American Tour in July, for which I travelled to Montreal and New York. I had 4 gigs in 3 days, which was very intense but I loved every single minute of it. I always loved travelling. Meeting other people, listening to their stories and tasting their culture fascinates me. I played sets all over Western Europe but also in Turkey and Israel. I consider myself to be a very lucky person for being able to do these kind of things.
Charlotte de Witte @ La Rotonde Stalingrad

Most of the time, everything starts sinking in a couple of hours after the show and then I'm like "WOOAAW WHAT WAS THAT?!"
For me, an absolute highlight of the summer was my set at Pukkelpop. When I look back at it, I still can't believe how many people were present in that Boiler Room to go on that musical journey with me. Surrounded by so many happy faces, and finding yourself between other killer artists on the line up. The atmosphere is so intense that literally every bone in your body is living the moment. I still get goosebumps when I think of that day!

How does it feel to be where you are now? I mean, a few years ago you were one of the people on the dancefloor and now you play for thousands of people at huge festivals.
It feels pretty surreal.. Sometimes I don't know how to take it all in. When I'm DJing, I'm so much in the music and I enjoy every single minute of it, but then sometimes suddenly realizing that I'm playing music in front of so many people.. It's tough to fully grasp that they are all there, in that specific place, on that specific moment, only to see you. It makes me smile every time I look up and see the crowd. It genuinely fills my heart with joy but I don't think I'll be ever able to fully take it all in the moment it's happening. There's just so much adrenaline. Most of the time, everything starts sinking in a couple of hours after the show and then I'm like "WOOAAW WHAT WAS THAT?!"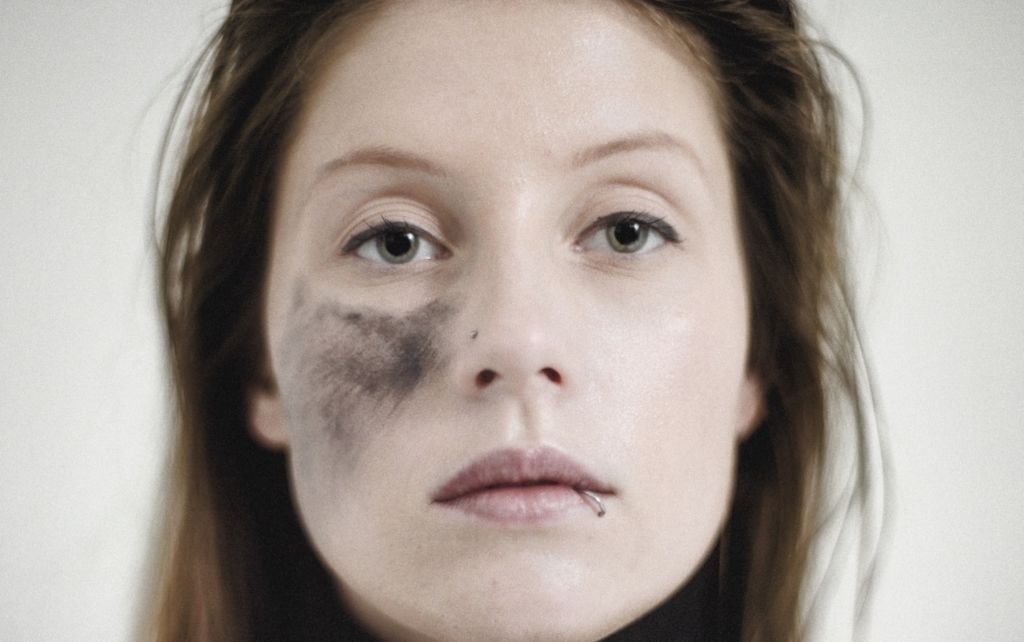 Where do you get your inspiration from? The music you make and play is dark and you say that it's a lot more emotional than the commercial music on main stages of festivals.
Everywhere and nowhere. I can get inspired by architecture, art, food, conversations, nature, and so on.. Of course, my main source of inspiration is listening to music at home and going clubbing to listen to other people's sets and engaging with their musical story. Especially going clubbing is very essential. You can not fully experience techno music at home. You'd need to be in a club in order to do so. I consider myself to be a happy person but when it comes to music, I am much more attracted and fascinated by dark, melancholic sounds. I'm not fond of chaotic music that makes you want to dance with your hands high up in the air and sing along with cheesy vocals. I'm much more into music that's more stripped, monotonous, and repetitive. Less is more. I have the impression that the fewer elements you use, the more attention can go to each individual element, which makes me "live" the music. It can create a certain trip effect in which you have the space to unconsciously get touched by the music.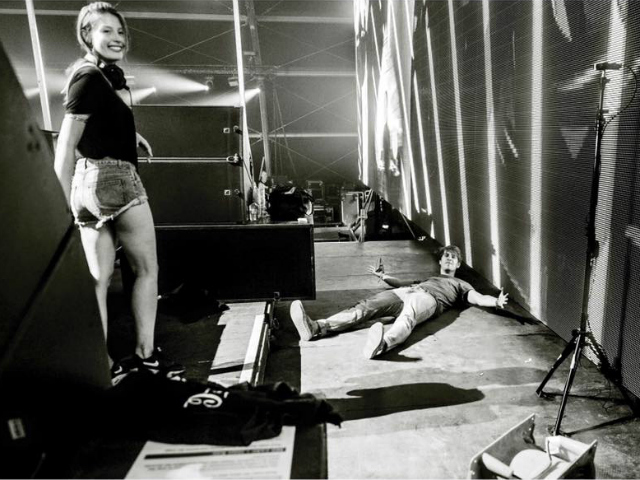 How do you produce? Do you hide in the studio for days, not talking to anyone when the inspiration comes, or you just do it then and now, without interrupting your daily life?
At some point in the beginning, I used to hide in the studio and work late in the evening or during the night. After a while, I began to realise that sleeping late wasn't something for me. It's very important for my mental health and general productivity to be awake at normal, daytime hours. It's not a good option for me to live asynchronous with everyone else and to feel disconnect with the world. The sun has a very positive effect on me as well so to answer the question: I make music during the day, sometimes in the evening when an idea comes to mind, and usually for several hours at once. I don't really get tired of it easily, although I quickly know whether I'll be able to finish it fast or not. My favorite tracks are the ones that I've made in one or two days. Those are the tracks of which I immediately knew how to handle the process. Other ones might take a lot longer. It also comes in phases. Sometimes I can make 5 tracks a month, other times there's only one or two or even none. Depends on the mood I guess.
I don't really think there are limits to the things you can do and I certainly wouldn't like to limit myself by having a "musical dream". Because, what happens if you get there? Will you stop dreaming? Will you feel fulfilled?
What gear do you use to make music?
I mainly produce in the box. I work with Logic (9) and I'm a big fan of Native Instruments products and plugins. I recently bought Elektron Analog Keys, which I've just used to produce a track with. A couple of years ago, I started investing in vintage analog synthesizers. This also comes in phases but I generally prefer to work with VST's. It's a much faster way to handle things although I must say that I'm very proud of my collection so far. For the moment I've got a Roland 909, 808 and 303 and a Korg MS 20. They're my babies.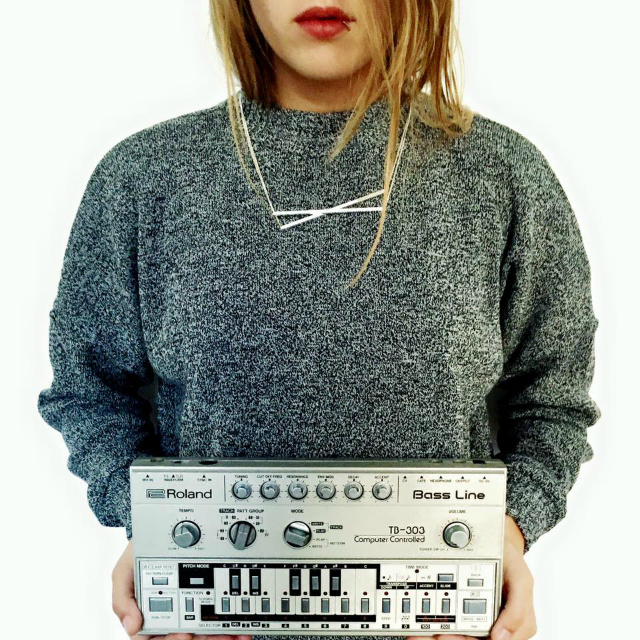 What is your musical dream? A dream collaboration or a dream festival?
This might come across a bit strange but I'm not really a dreamy kind of person. I don't even really set goals. Of course, there are certain things I would like to do and want to achieve in life, but when it comes to music I'd like to take things as far as they can possibly go. I don't really think there are limits to the things you can do and I certainly wouldn't like to limit myself by having a "musical dream". Because, what happens if you get there? Will you stop dreaming? Will you feel fulfilled? I guess I'm just always looking for the next step, the next thing to do. I'll probably never arrive at a point in my life where I'm 100% happy with where I am, since I'll always want more. That doesn't mean I don't enjoy living in the moment, because I do. I'm very grateful to be able to do the things I do. I just think it's a very good motivator to keep busy and work harder for the things you want.
Tell us about the latest release of yours, which hit the top of Beatport in 24 hours.
When I heard the vocals used in Trip, I immediately fell in love with them and I instantly knew what to do with it. I wanted to create a contrast between the aggressive low end in the track – and the swift, carefully approached, hypnotic lead, combined with the captivating effect of those vocals. This track gives me the feeling of being scared of something and wanting to run away but at the same being in completely control of the situation; on top of things.
For Repeat I wanted to create a very repetitive, toolish techno track. One that gets to you more and more, the more you hear it. I'm very lucky to have such good remixers on board for this EP, Cari Lekebusch and TWR72 truly did a splendid job, and to have such amazing support from the guys at OFF Recordings who were enthusiastic about the release since I've sent them Trip a couple of months ago.