Mike Bierbach aka Rødhåd ("red head") was voted the 10th best DJ in 2015 according to the Resident Advisor Poll. The past year has been really hectic for this Berlin based artist as his deep, dark, heavy and melancholic sets became quite popular. However, his career had started out way earlier than that.
Check out this fresh Boiler Room

At the end of the 1990s he started organizing small open-air-parties in the outskirts of Berlin. His style was and still is truly specific and recognizable – as he uses his extraordinary mixing technique in mainly dub-techno sets. In 2009 Rødhåd launched his own regular club night: Dystopian, and in 2010 he started playing marathon sets in Berghain regularly as his sound fit the place perfectly.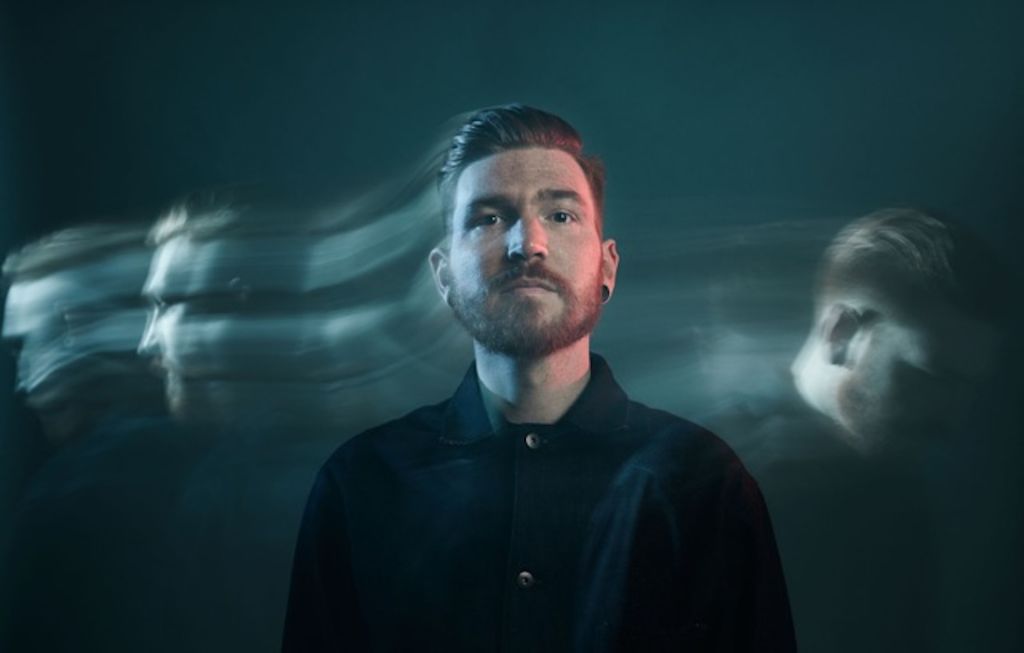 "I HAVE NO MASTER PLAN, BUT I DO WANT TO CONCENTRATE MORE ON THE STUDIO WORK BECAUSE PRODUCTION IS BECOMING A VERY IMPORTANT VEHICLE FOR ME TO EXPRESS MYSELF."
In 2012, he was featured as the "break through artist of the year" when he released his first record on his label Dystopian. While minimal music was the on-going thing at the time, Rødhåd managed to make a deep impact with a deep sound. He got recognition from great artists such as Robert Hood, Jeff Mills, Ben Klock, Laurent Garnier and Sven Väth, and immediately started getting gigs abroad.

In February 2015, he broke the barometer when he released his remix of the "Signs" by Howling, which was a milestone in his career and an opening to a great year which included two unforgettable EPs on Dystopian. A new confidence in managing ambient textures was evident in this remix, a skill pronounced later again in the year with "Im Glanz Des Mondes" and "Planet Der Verlorenen" from Rødhåd's "Kinder Der Ringwelt" EP.
His fifth solo release on Dystopian "Söhne Der Erde" serves as the follow-up to "Kinder Der Ringwelt". With these two records, Rødhåd has moved toward a somewhat more expansive style of production, while reconnecting with vocalist and producer Sara Clarke, who features on this EP's ambient last track "Verhängnisvolle Nebel". Rødhåd and Sara collaborated on Rødhåd's 2012 Blindness EP, also for Dystopian.
2015 is also the year that Rødhåd hit top billing at events such as Awakenings, Time Warp, Paris Weather Festival and Dimensions Festival. He faces minor difficulties playing at festivals though because his time is limited to 2 hours or so. You cannot create a completely deep and melancholic vibe in such a short set, he claims. However, his performances at festivals have proved to be more than satisfying.
The decision to leave his career in architecture and to commit to music fully is clearly paying off as the artist had an outstanding 2015, which he closed with yet another breath-taking Boiler Room.
After the incredible rise we've witnessed in the past 2 years including breath taking b2b with Ame &  dvs1  in DGTL & Sonar, extreme collaborations with Speedy j, his powerful set on Time Warp and touring the best clubs in the  world it seems that the world is ready for the anticipated new album this year.
"Techno is not only dance music. Techno is made out of electronic machines and so you have a lot of techno sounds around you every day. I think it's the last new music which was created with computers and synthesizers as music instruments. That makes it very interesting for me still."
BBC Radio 1 Essential mix by Rødhåd HERE
You're welcome to listen to the best of Rødhåd HERE