Warning: Extra Strong Pills.
Drug-testing organisation has released a statement that there are pills circulating that contain 240 mg of MDMA.
The highest "appropriate" dose of MDMA for an average adult is not more than 125 mg and everything more carries potential danger of overdose.
The orange "Teslas" have been tested at UK festivals and Safer Party in Zurich.
Another test result showed that the pills contain 268 mg of MDMA, when the blue teslas contain 237 mg.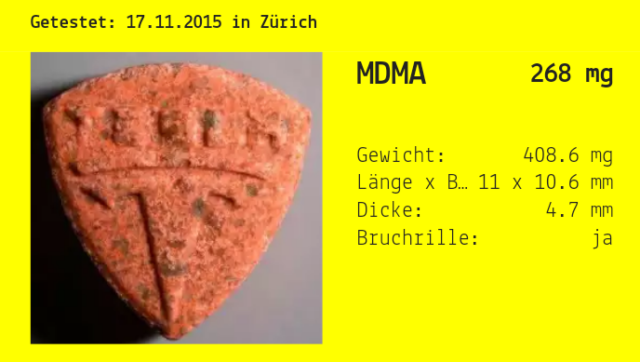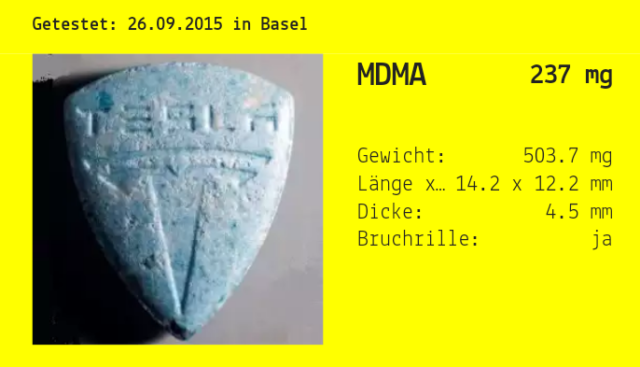 Please beware of the pills which haven't been tested or contain potentially dangerous doses of MDMA.
We are strongly recommending to follow our #ChangeDrugPerception campaign and read the related materials.
The London Fabric Club is closed and is facing licence withdrawal after two deaths of teenagers who overdosed on MDMA after visiting the venue. The London mayor Sadiq Khan is following the investigation.
Meanwhile, other pills responsible for hospitalisations and deaths in the UK and across Europe are still circulating the parties.
Those are the yellow UPS tablets and, purple Louis Vuitton and rectangular orange with a crown logo.